- With the increasing popularity of killer clowns trying to scare people, a student took advantage of it by hiring one
- A 13-year old student attempted to hire a killer clown to murder a teacher in her school
- Police have already arrested the student and is facing charges for it
Clown pranks have become popular in many cities around the world especially in the United States where many citizens have reported clown sightings. Not only do these clowns are trying to scare, they are also luring children into the woods which alarms many parents.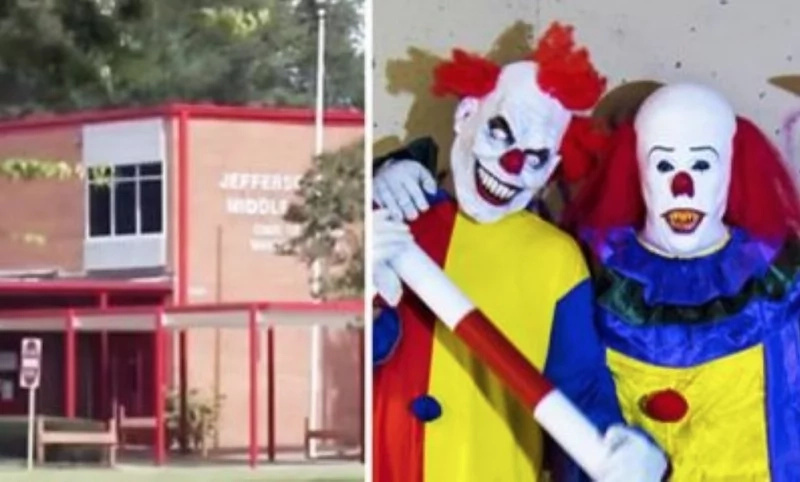 READ ALSO: Female Chinese employees forced to kiss their boss daily
Recently, police authorities in Hampton, Virginia received a report that a student hired the services of a killer clown online to murder her school teacher. After verifying the report, police arrested the 13-year old student and filed charges against her.
The student was charged with one count of "threating to kill by electronic message". The person whom the girl contacted was the one who notified the police of the student's plot.
To inform the whole school community, the administration already tightened security and the school principal sent a letter to every parent of students.
READ ALSO: How big can anaconda grow? See the shocking photos
"This is Ms. Whiteman, principal of Davis Middle School. In an effort to share accurate information, I would like to provide you with the following facts. Last night, a Davis Middle School student was arrested for making a threat on social media against one of our teachers. No one has been harmed, and the student is in a secured detention facility. At this time, there is no evidence to indicate a threat against others. Please know that we have taken measures to ensure the continued safety of our students and staff. As a precaution, there will be increased officer presence throughout the day at our school," said the principal.
READ ALSO: 5 crucial facts you need to know about dating a Filipina
A parent who was interviewed expressed her concern and said, "I'm just floored by it. I can't believe that that situation is going around in our community."
The teacher who was supposed to be murdered was checked by authorities and she reported that she was completely aware of the situation.
Source: Kami.com.ph