-Japanese artist and certified Duterte fan Ayumi Endo created an art piece as a gift for President Rodrigo Duterte
- Ayumi created a painting showing President Duterte with PNP Director General Ronald Dela Rosa
- The painting was created as a gift for President duterte's first 100 days in position
Japanese artist Ayumi Endo who is a certified supporter of President Rodrigo Duterte turned over her special gift for the president-- a painting which she created for his first 100 days as the Philippine president.
Ayumi, who has painted several works of art featuring the president, had the chance to personally give her creation yesterday, at the Malacañang Palace. The courtesy call was also attended by some Japanese Investors.
The beautiful painting shows President Duterte, turning over the Philippine National Police position to PNP Director general Ronald Dela Rosa. The background shows the Philippine flag and in front was a silhouette of the city.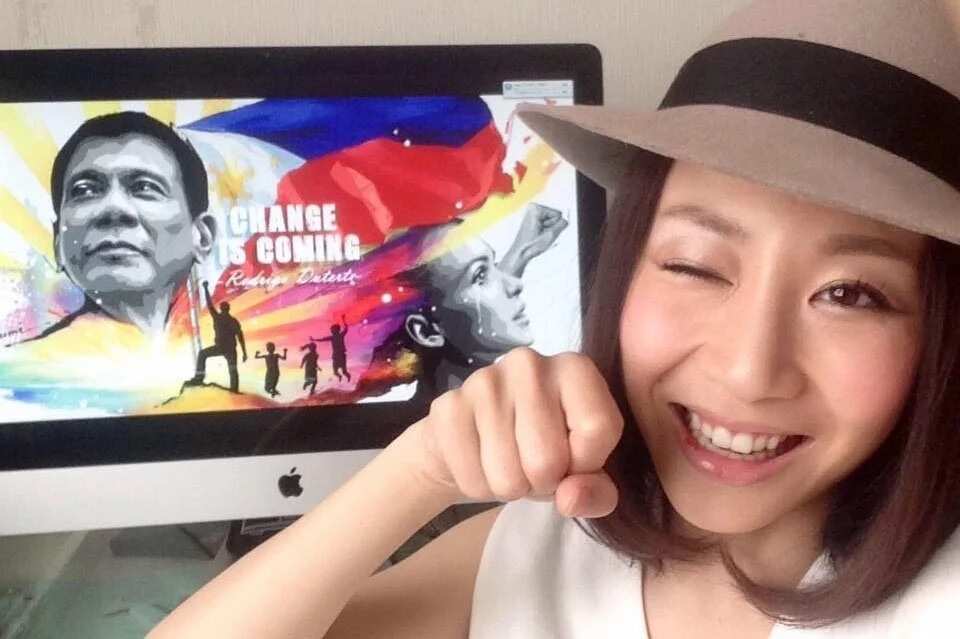 READ ALSO: Japanese artist paints portraits of President Duterte
President Duterte was amazed by Ayumi's painting and he and the Japanese artist even get to sign the art piece.
During the photo op, Preesident Duterte kissed the hand of Ayumi, and stunned, she smelled her hand which was kissed by the president.
Ayumi posted several photos of the ceremony on her Facebook page:
READ ALSO: Japanese show translates President Duterte's cursing
For her love for the present administration, Ayumi Endo Holdings donated P2 million to support the rehabilitation facilities and equipment needed for President Duterte's drug war.
READ ALSO: Little girl has a touching message for 'Tatay Digong'
Source: Kami.com.ph