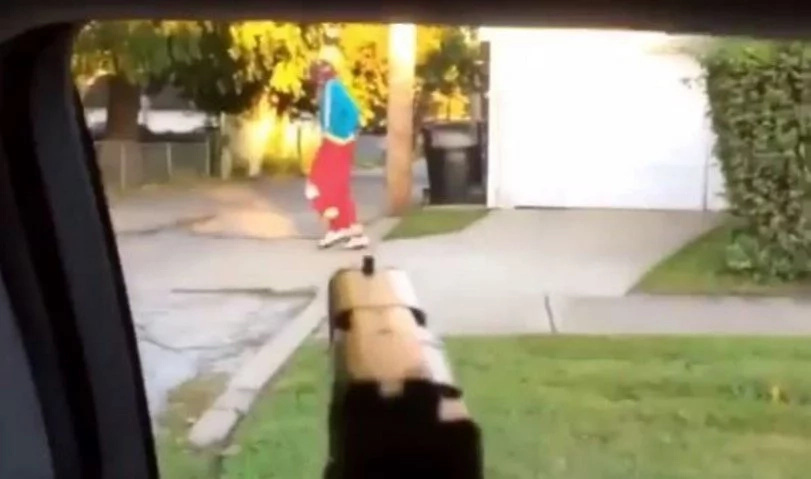 - America is swept with a wave of scary clowns that are terrorizing civilians
- This video captures the moment a man with a gun confronts a clown
- There have been multiple sightings of clowns threatening children and multiple lynch mobs searching for clowns
Many Americans are scared shi*less by a wave of scary clowns that are terrorizing civilians and especially children. Many of them are on alert and there have already been lynch mobs after clown blood and police warnings.
This video captures the moment a group of men that were riding around the neighborhood spotted a man dressed in a clown costume.
One of the men in the car started yelling at the clown and pulled out a firearm. He points the firearm at the clown and screams at him: "What the fuck is wrong with you?!"
Another man in the car shouts: "Leave the kids alone!"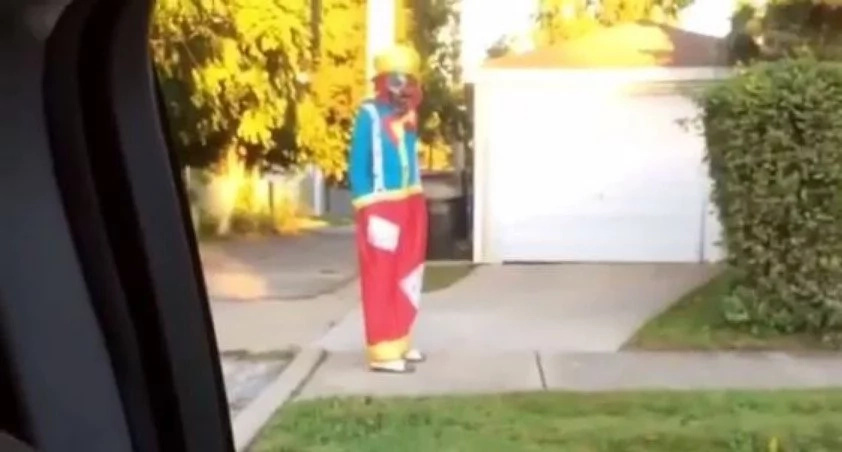 READ ALSO: What Surgeon Did To This Girl Makes Her Unrecognizable For Everybody! (Photo)
The clown is shocked by the gun pointed at him and begins to run away.
The clip comes from Chicago, which in addition to clown attacks has been suffering a crime wave, and many citizens are very worried.
Authorities in that region are inspecting a case about a group of clowns threatening to kill children at an Elementary School.
The children reported that one of the clowns had a knife and another had a gun.
READ ALSO: Miley Cyrus Allows Fans to Touch Her V*gina & B*tthole During Performance
READ ALSO: Burger King Employee Sees Exploded Galaxy Note 7, Now WATCH His Deathly Scared Reaction
Source: Kami.com.ph