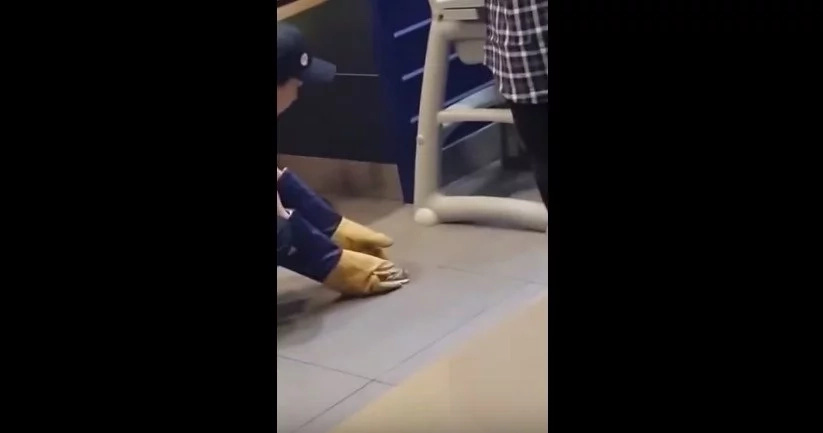 - Footage captures the moment a Burger King employee in South Korea is forced to dispose of a burning Samsung Note 7
- Samsung has been recalling all the models and been offering all the disfuncitonal devices
- Currently everybody is on ears regarding the Samsung phones and they are even banned on airplanes!
Somebody recorded the moment a Burger King employee in South Korea is trying to dispose of a Samsung Galaxy Note 7 that had an episode of spontaneous self-combustion.
The employee equipped with industrial oven gloves picks up the smoking phone and takes it outside. This is the seventh report of a Note 7 exploding now. Samsung has halted the production of the phone for the time being.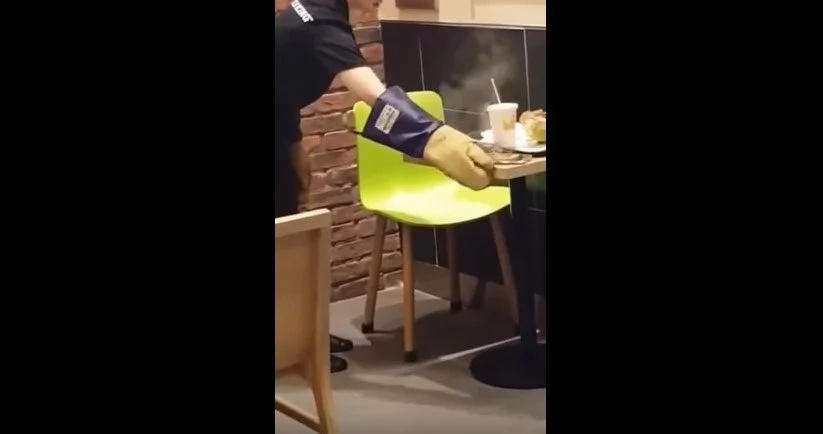 READ ALSO: What Surgeon Did To This Girl Makes Her Unrecognizable For Everybody! (Photo)
There have already been multiple issues with the batteries on the Samsung devices. The unreliable phones have already been banned from carrying onto planes.
There have been incidents with phone even injuring the user. One man from the states had a bout of acute bronchitis from the poisonous fumes that the smoking phone emitted.
Samsung is currently investigating the issue and willing and are doing all they can to prevent any further damage.
READ ALSO: Naked Girl Streaks On To Field Then Scores An Amazing Goal! (Video)
READ ALSO: This Sexy Footage Of A Girl Panties Dropped During The Dinner Is Embarrassing To Watch
Source: Kami.com.ph