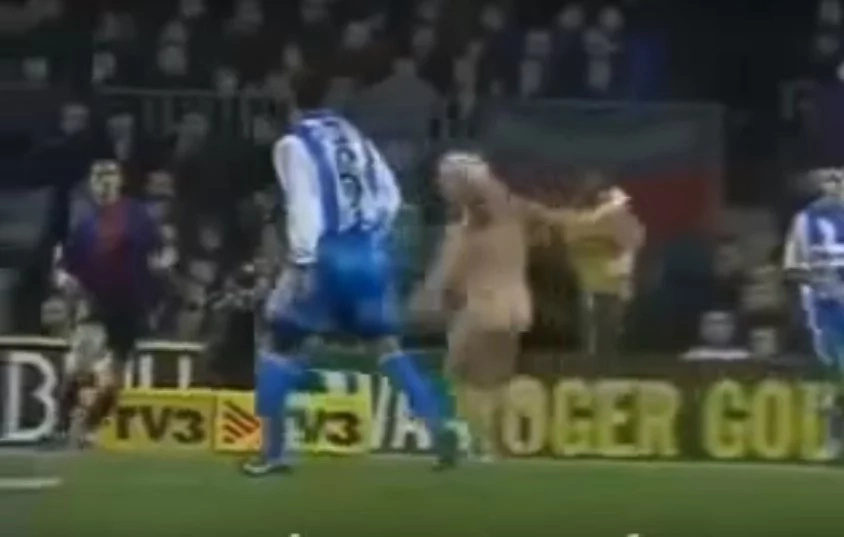 - Video captures the moment a female streaker scores a goal against professional football players
- A streaker is a person who runs onto the football field naked
- Many believe that this video is fake
This video captures the moment a female streaker runs onto a football and scores a goal against pro football players.
A streaker is a person that disrupts football games by running naked onto the field either for attention, as a dare or as an act of protest.
However, many claim that this video is fake. And it probably is. A naked woman scoring against pro football players? Come on now.
READ ALSO: What Surgeon Did To This Girl Makes Her Unrecognizable For Everybody! (Photo)
Even a professional female football player would feel like a fish out of the water playing against males athletes. However, a naked woman that just ran onto the field and scoring a goal against extremely competitive pro football athletes is just hogwash.
And kicking a football with that kind of force with bare feet? If you try that you'll probably rip all your nails out of your toes!
Many believe that this video was either an ad or an edit either for MTV or a Spanish advertisement.
READ ALSO: Miley Cyrus Allows Fans to Touch Her V*gina & B*tthole During Performance