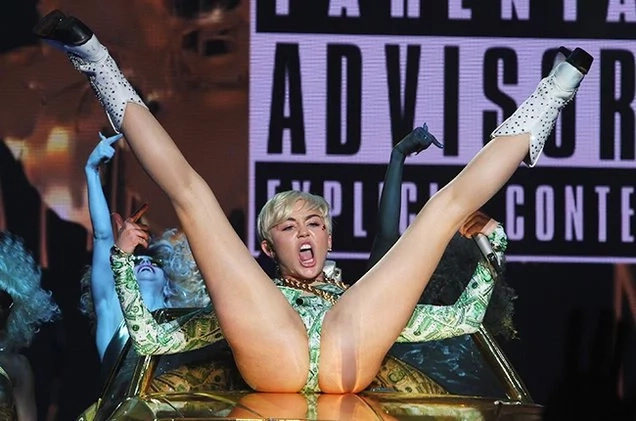 - Photos of Miley Cyrus letting her fans touch her crotch and buttocks is shocking the internet
- The pop singer was spotted letting her fans get up close and a little bit too personnal during a stage performance
- The fans seem to be ecstatic at the mere idea of touching their idol, and Miley seems to be enjoying the experience herself
Some celebs despise the touches of their fans (looking at you Avril), while other's just don't care.
Miley Cyrus on the other hand lets her fans grab her crotch and buttocks on stage.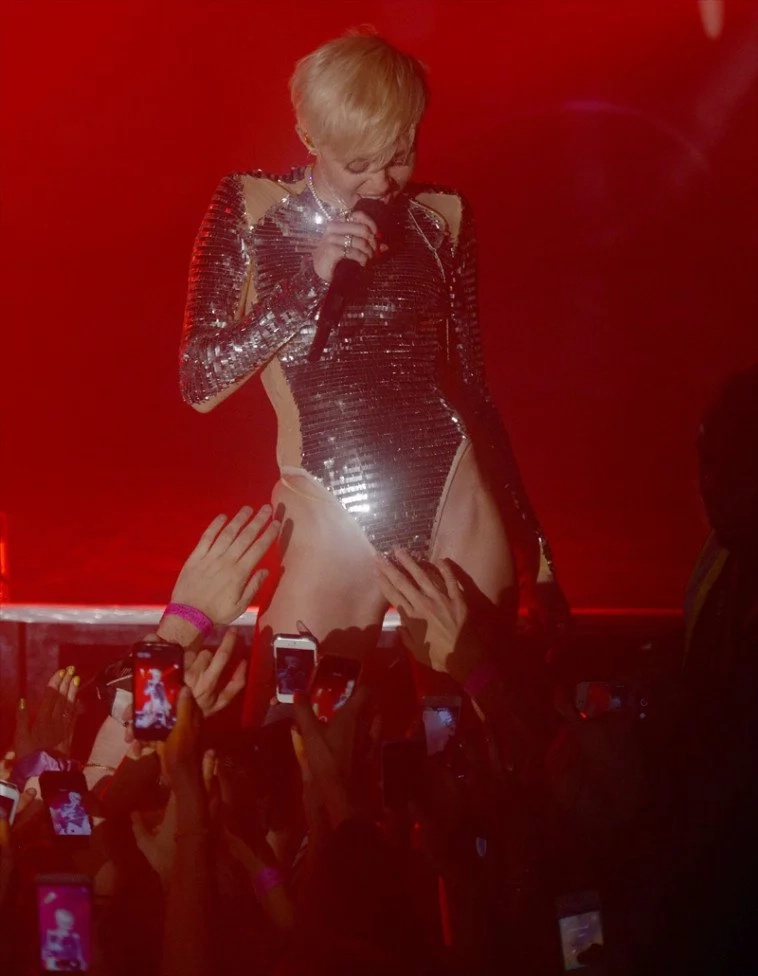 Although many fans think it's cool that their idol gets so personnel with them, many object to her vulgarity. Miley is being criticized for her shocking behavior onstage and outfits. Parents are especially concerned with the way she acts on stage because large portions of her audience are children.
In the following photos we see fans reaching towards and touching Miley's crotch. The generous singer, dressed in a glittering onesy, doesn't object and even gets lower so her fans can get a handful of her.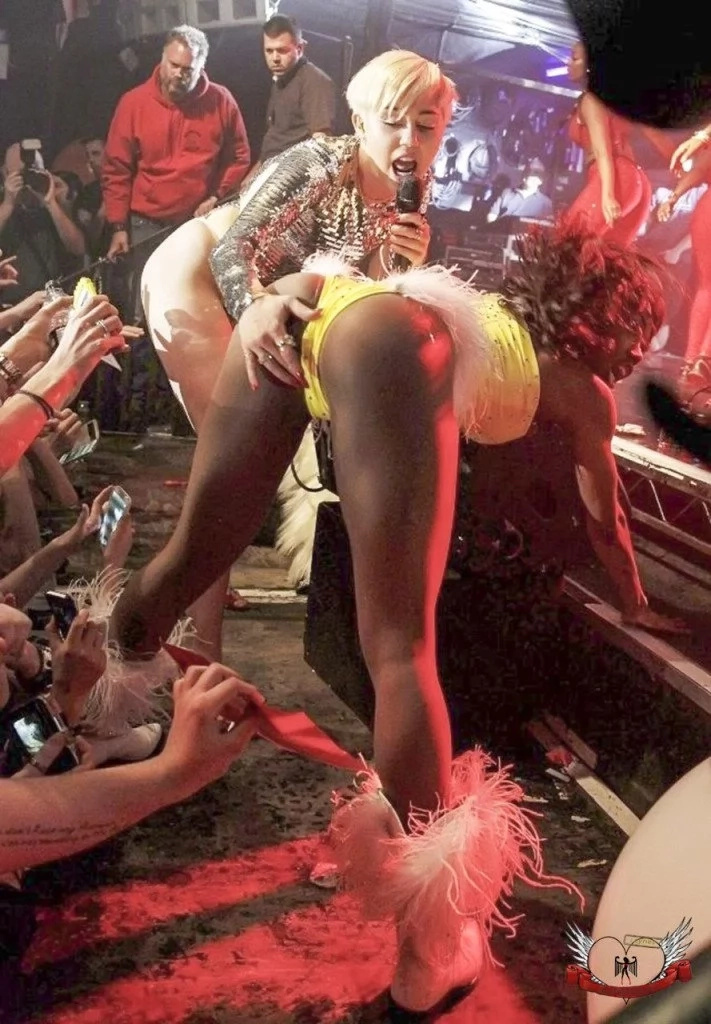 The fans in photos seem far from disappointed and are all about Miley.
They reach towards the pop idol with burning eyes and open mouthed, as if in some sort of disbelief that they get to touch her. Miley even seems to be enjoying the experience and basks in their fervor and worship.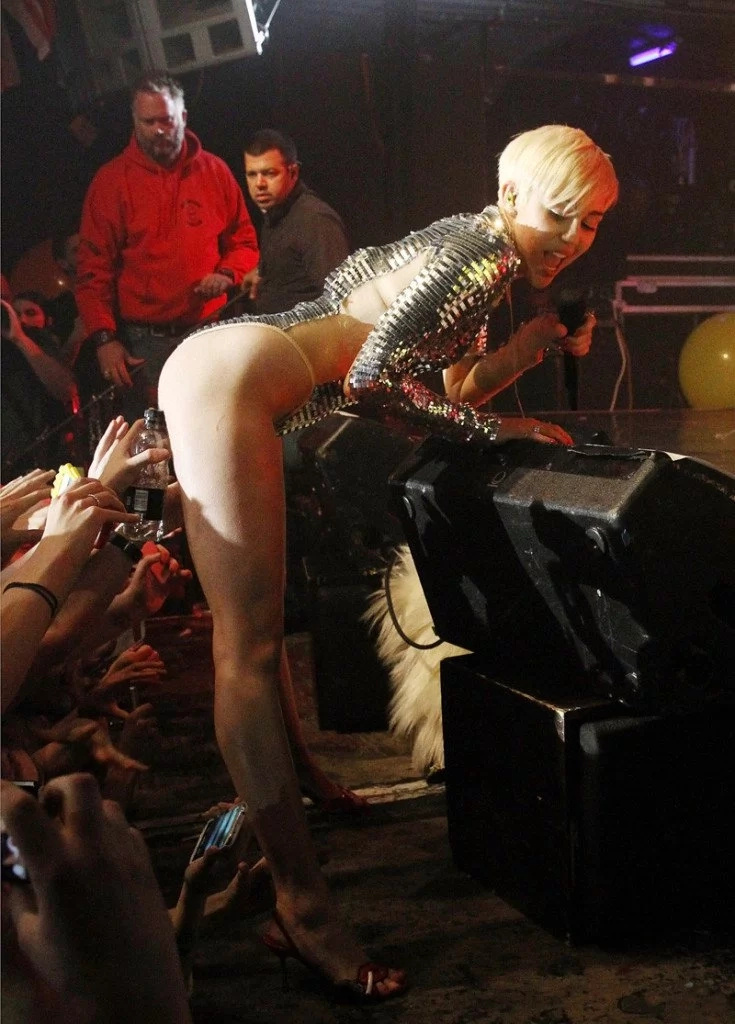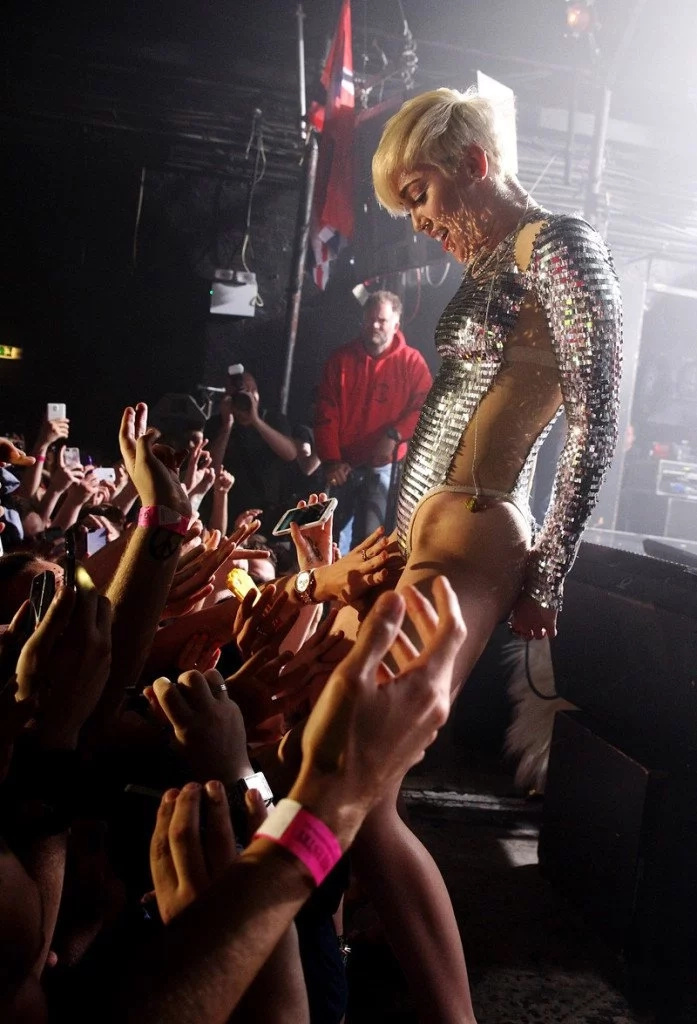 Source: Kami.com.ph