- A bride reportedly allowed male guests to grope her in exchange for money for her dream honeymoon
- Chinese woman even let men rub their faces on her bosom for a fee
- Some people think this is a hoax and say that the woman is a stripper while at work
What is a bride to do when she wants to have a magical honeymoon? Let the guests grope your breasts on your wedding!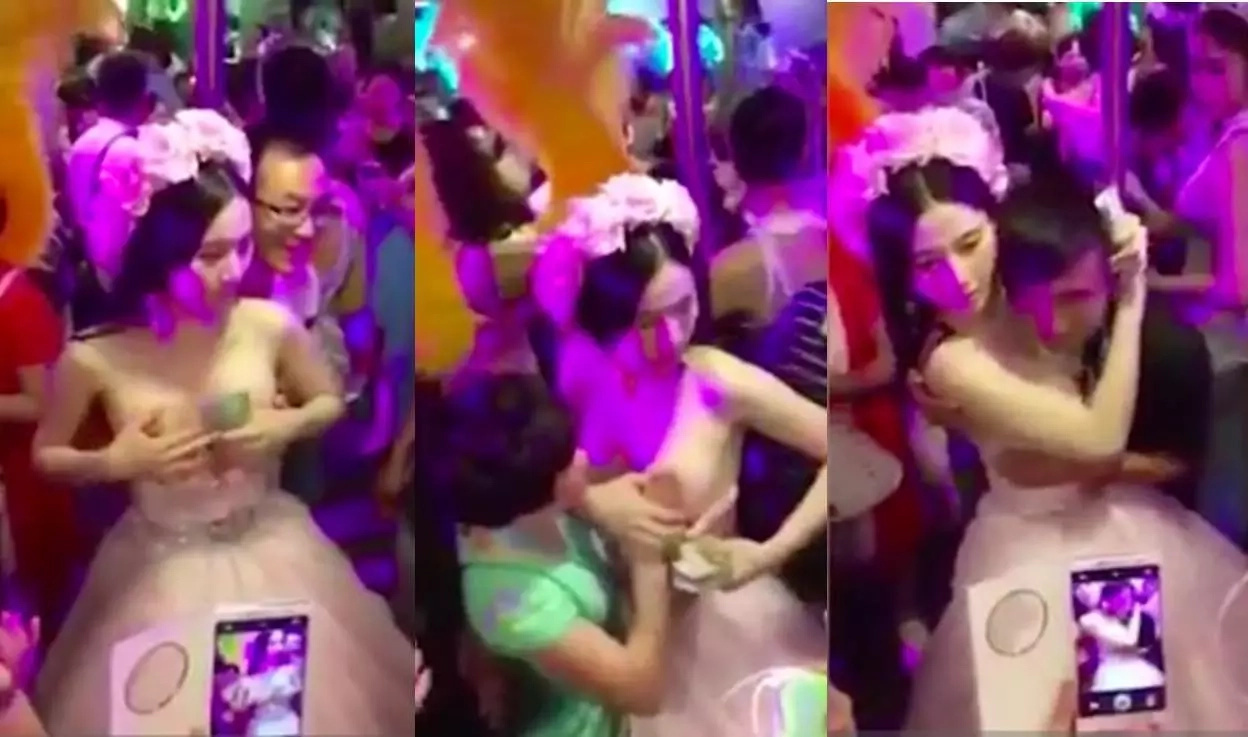 READ ALSO: This Chinese bride invented a new way to make money
A viral story of a Chinese bride needed the money so bad, she lets men in her guest list in exchange for cold, hard cash. Apparently, giving donations or saving up is no longer good enough.
Based on the photos circulating on the internet, the bride pull down her tube like-wedding dress so male guests can touch her breasts. She also let the guests rub their faces on her bosom while they take pictures of each other. Of course, for a fee.
READ ALSO: VIDEO: Groom leaves his bride after her wedding joke goes wrong
Some netizens said that the photo is a hoax and is not from a real Chinese wedding. Commenters added that the bride is probably a stripper in a bachelor's party and dressed in a wedding dress to stay in theme.
Meanwhile, others pointed out the stripper's pole behind the bride, which suggests that the woman is not a real bride and is trying to earn money. Others suggested that the woman is from a Thai cabaret nightclub while being surrounded by Chinese tourists.
READ ALSO: Chinese arrested for human trafficking, abduction of 12-year-old child bride
Source: Kami.com.ph