- The House committee is set to conduct its first hearing on the amendment of the 1987 Constitution
- The deliberation will focus on pending proposals and the pursuance of either Constituent Assembly or Constitutional Convention
- The government is paving the way for Federalism
In line with the present administration's amendment of the 1987 Constitution, the House Committee is set to hold its Constituent Assembly and Constitutional Convention hearing on Wednesday to tackle the government's shift to Federalism.
According to Rep. Roger Mercado, the chairman of House committee, the deliberation will tackle the more than 10 measures of Cha-Cha and the pending proposals on the adoption of either the Constituent Assembly or Con-Ass or the Constitutional Convention or Con-Con.
He said: "We will begin our initial hearing this Wednesday, the start of our full blast consideration of all pending Charter change proposals."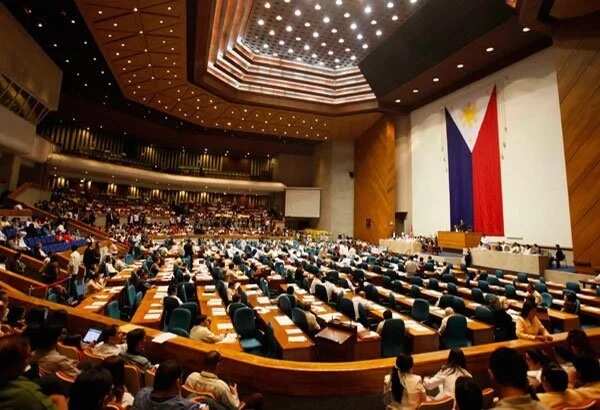 READ ALSO: Federalism in the Philippines, explained
The House committee are set to invite legal luminaries who support and oppose the Cha-Cha for the consultation of the appropriate mode in the Constitutional amendment.
The House will proceed the hearings on November 15-16 and November 22-23 as they are set to have a break for Halloween starting on October 19.
Rep. Robert Ace Barbers of Surigao Del Norte said that Con-Ass will most likely be approved after President Duterte shifted to Con-Ass from his previous suggestion of Con-Con. Barbers cited that Con-Ass will be more convenient since pursuing Con-Con would cost a lot of money for the elections.
READ ALSO: 5 biggest dangers of Duterte's federalism
"ConAss is the best method of revising the Constitution for two reasons: first, there will be no need for another divisive national elections where delegates will most likely be proxies of politicians anyway; and secondly, the country will save billions of pesos if we will do away with the election of constitutional convention delegates," Barbers said.
Negros Occidental Rep. Albee Benitez also favors Con-Ass, saying that it is more convenient for lawmakers as they can meet for longer days as they undergo process of changing the charter.
READ ALSO: 3 benefits of Duterte's federalism
Source: Kami.com.ph