- The following video depicts cyclists robbing a woman while she walks along a street
- People are warned to take extra care while walking alone and to protect their valuables
While walking the streets, people are often complacent about their valuables. Especially in today's world, we see the youth walking around while looking at their phones and oblivious to the world around them.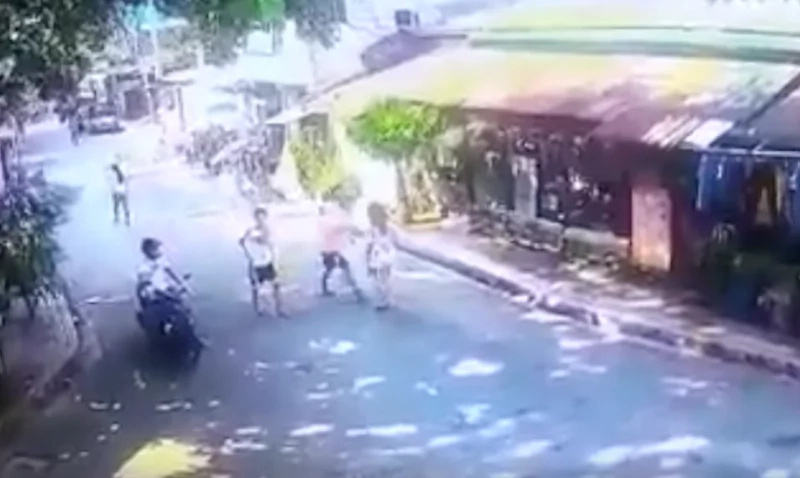 READ ALSO: Gutom na ahas! Brave Asian wrestles with scary python after it swallowed 2 helpless animals
But this video proves that we need to be always vigilante about what is happening around us. Even if we think the street is safe, you never know when someone might come a mug you.
In the video, a cctv camera in Masambong Barangay, Quezon City, caught 2 men on a motorcycle robbing a woman.
According to Jerome (who got the video from the barangay cctv), the two men stole the cellphone of his girlfriend around 3:15 on October 9, 2016.
READ ALSO: Guy scared his naked girl with creepy clown costume, Watch what he gets in return
Two men are riding a motorcycle and slowly looking for a prey. Suddenly, the man riding at the back gets off and runs towards an oblivious woman. She is using her phone.
The man quickly snatches her phone and runs back to his partner on the motorcycle. As he gets on, they quickly drive away to safety.
Scared, the woman starts running away and cries for help. Alas, the thieves are able to get away.
READ ALSO: Kawawang bata: Innocent Asian child suffers brutal injury while playing with dad at the mall
This video proves just how much we have to be careful with our belongings while walking in the streets.
The poster also appealed for the video to be sent to President Rodrigo Duterte so that he could do something about the thieves. The poster hopes that not only drug pushers would be caught but also people like these.
WATCH the cctv video below.
Source: Kami.com.ph