Usually our reaction to a shocking event is not the first that comes to mind when we consider the possibility that it can happen to us. What I can be 100 percent sure is that the reaction of this man after finding his woman naked in bed with another man is not what anyone else would have done.
The greatest fear of every man actually turned real to Chris, when thinking that he would leave his girl breathless after appearing without warning during the summer, he was the one surprised to find her in bed with another man.
The really strange thing about this story was the reaction of Chris, who instead of starting a discussion with the lover of his beloved, decided to photograph the couple of cheaters and write images in his Snapchat history.
Following the photographic documentation in social networks of poor cuckold, something broke loose inside of him and went afloat his true animal instincts and began to hit the other man.
The only thing positive about this whole situation was that Chris could know the kind of lowlife at his side before it was too late for him.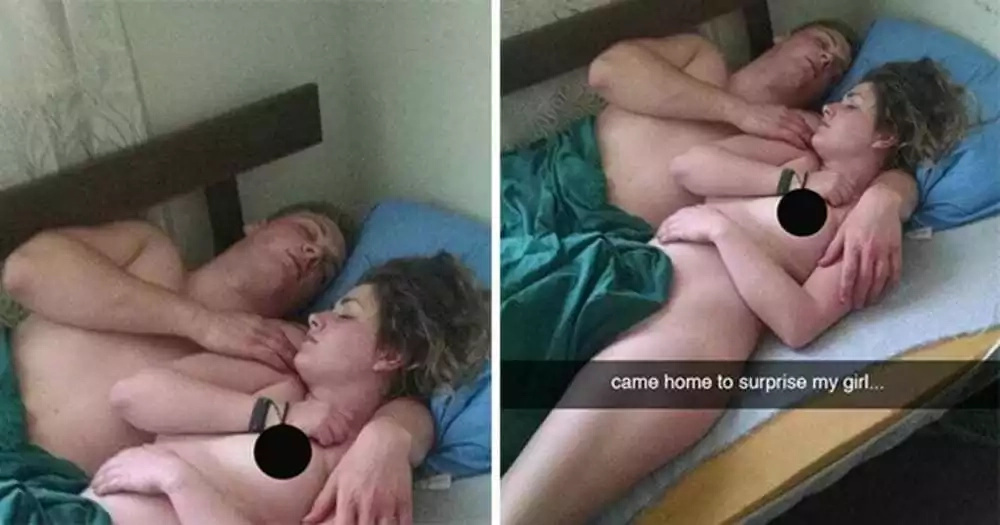 What would you do in a situation like this? I could definitely bet no one would take a picture first and then hit the guy.