- CCTV records a creepy clown trying to break into a house
- The incident happened some time after midnight at a residence in Texas
- The clown had a knife in his hand the entire time
A surveillance camera footage captured the exact moment a creepy clown tried to break into a house around 2:30 in the morning. The owner noticed something was amiss, when he discovered the garden gate wide open the next morning.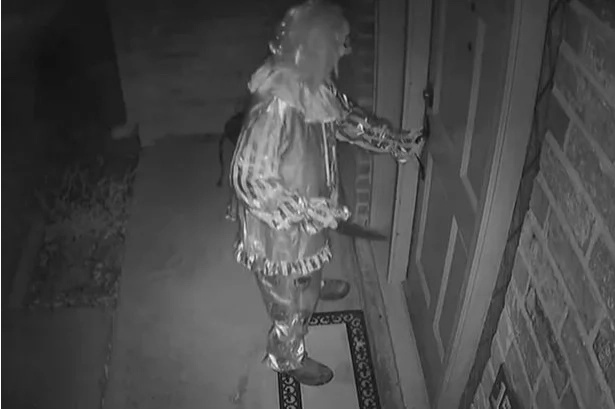 'I found someone in a clown costume was trying to get into my house', the spooked man explained alongside the CCTV video he posted online. Cameras recorded the intruder trying to open the handle to the front door, and when he –or she– sees it is locked, makes his/her way around the house.
The clown then tries to open other doors of the home, but to no avail. They were all thankfully shut securely. The eerie jester gives up, and leaves the property through the back garden. He held a knife the entire time. His costume included white make-up for the face and an orange wig.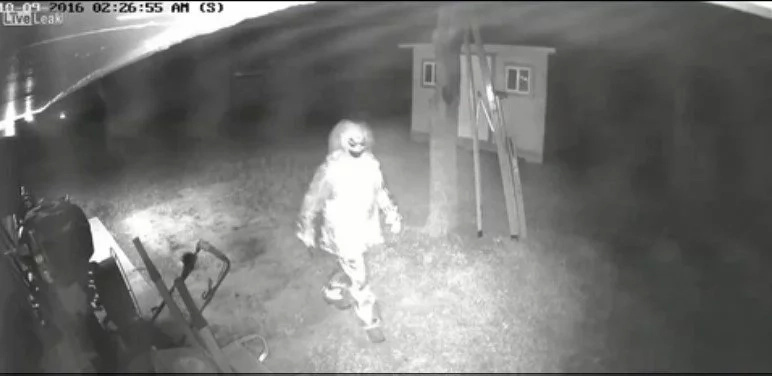 The video was captured in Texas, U.S., but this 'creepy clown' craze has been going on all around the country, and now also in Canada, the UK and even Australia.
There have been claims of clowns stopping people down lonely lanes, trying to get into homes, approaching children, and emerging from wooded areas.
Source: Kami.com.ph