- Just a few hours ago, Miss Earth Philippines had an awkward Facebook live video with Miss Austria
- Her insensitive question regarding Hitler and her controversial Duterte-Hitler statement has made her infamous on social media
- Now, she explains her side of the story on her Facebook account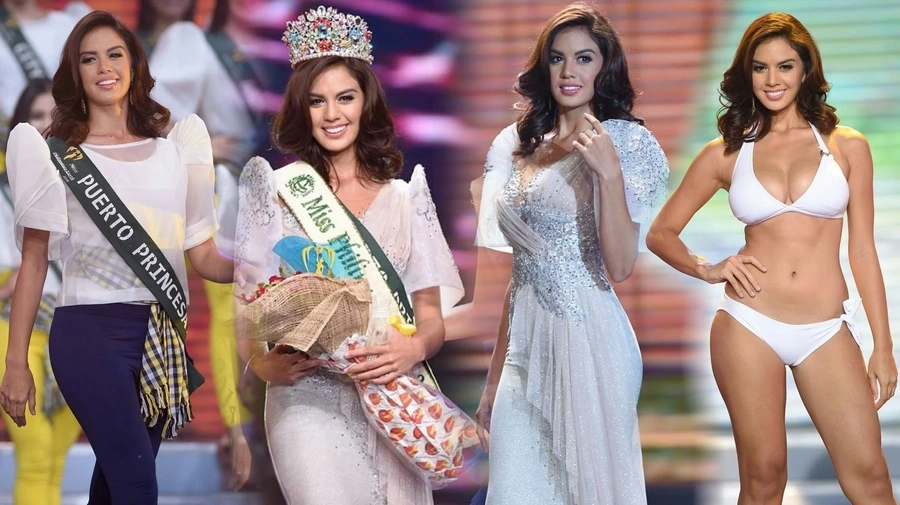 A few hours ago, Imelda Bautista Schweighart did a Facebook Live video with Miss Austria Kimberly Budinsky, which started off as a simple giddy video that quickly turned south.
READ ALSO: 7 Filipino celebs who wish President Duterte proposes to them
Schweighart asked Budinsky one of the most taboo topics in Austria: Hitler. For Austrians, talking about that dark time in their past brings back many bad memories so they'd rather not talk about it. However, Miss Earth Philippines may have not known that so she seemed insensitive on the video asking about Hitler.
What irked many netizens, however, wasn't really the fact that she was insensitive to Austria but that she was insensitive to our President Rodrigo Duterte. She linked Duterte and his actions so far saying that he's doing some "Hitler stuff" here in our country.
She had to delete her video on Facebook because of the spiteful comments and hateful attacks on her after her controversial remark.
READ ALSO: 7 times Tay Emil remind you of your own father
Now, Schweighart has broken her silence regarding the matter.
She explained that she has always been a follower of our President Duterte praising his accomplishments. Schweighart claimed that the people who talk to her constantly can vouch that she has been thankful for what the government has done so far for the country.
Schweighart stated that she's half-German, which is the reason why she talked to her fellow delegate about Hitler. According to her, she has been teased with "Hitler" all her life because Filipinos generally don't know that he's actually from Austria.
READ ALSO: 7 epic fail moments that happened because of AlDub
Miss Earth Philippines added that she was not able to expound her statement more because she was busy mingling with other delegates during the event. She actually meant to say that Duterte was "Hitler-like but for good."
She seeks understanding from Filipinos and hopes that they appreciate her for explaining things.
Despite her statement regarding the issue, many netizens are still fuming mad at her hurling insults and tirades.
Here's the video of their awkward encounter as uploaded by Pageant Central:
RELATED: How Miss Earth Philippines talk about Duterte will just f*ck you up
Source: Kami.com.ph