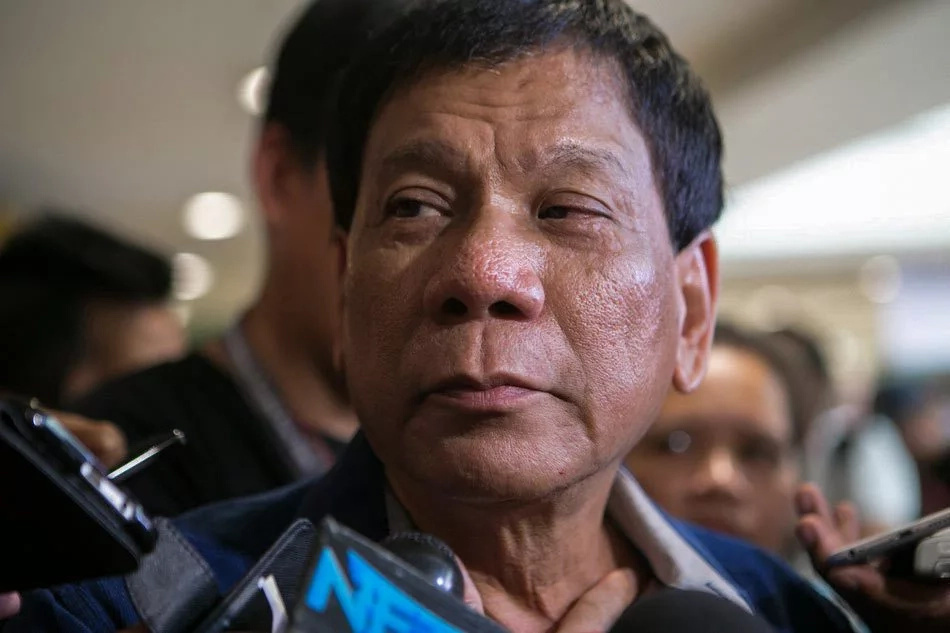 After rape joke, Duterte ridicules disabled
Not finished with his insult tirade in his campaign sorties, former Davao mayor Rodrigo Duterte received renewed flak for insulting and ridiculing disabled people in a rally. The disabled are the subjects of new jokes the mayor dished out in a campaign sortie in Kalibo, Aklan.
The unnamed person who Duterte was "joking" about was his classmate who suffered a stroke. Duterte said: "Iyong isa doon, classmate ko pa. Eh na-stroke, paganoon-ganoon (mimics). Gusto ko sabihin, 'Pakamatay ka na lang". The crowd in Duterte's rally after he spoke those words was cheering and laughing.
He also took potshots at an allegedly disabled man with a spinal problem. He joked: "Iyong isa doon, 87 o 88, pagdating niya siguro maingay na, gaganon siya pilit (tries to lift head up), siguro may spinal (problem). Tinutulak pa, ganoon (lifts head). Tapos, tumatakbo iyong mga babae, tinutulak iyong mukha. Tapos ibalik ng yaya (pababa)," while the crowd was laughing and cheering for the mayor.
Against Magna Carta for Disabled Persons
In response to the mayor's unsavory remarks, the National Council on Disability Affairs pointed out that the statements made by Duterte were against the Magna Carta for Disabled Persons in Republic Act No. 9442. Duterte also said that people should accept him for who he is, while critics point that this freedom of speech is abusive.
"Accept me for what I am," said Duterte.
Source: Kami.com.ph