Don't miss the somewhat expected response of this otherwise peaceful dog, when he realizes his human baby buddy decides to poop her diapers!
The black and white dog, called Max, and baby Hollis, are seen amiably sitting one beside the other on a cozy couch. Very mellow, homey moment... and mother videotapes the whole endearing occasion.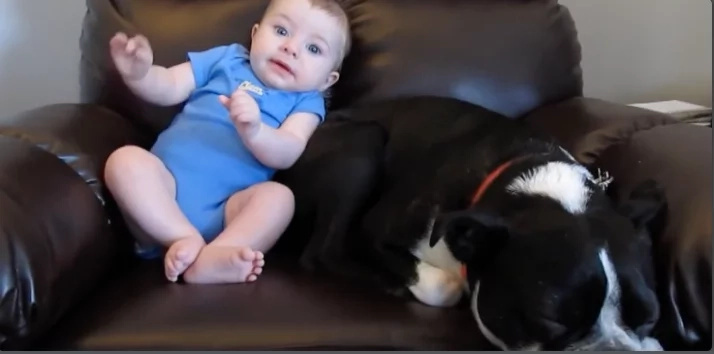 Then Hollis apparently decides it is toilet time, and mom gently urges her to 'do her thing', right there, with Max as witness.
When the pooping gets a little noisy, the dog gets startled. He is horrified by the loud incident! Sleepy Max becomes a fast acrobat, jumping off the chair at an amazing speed.
Max and Hollis may be accustomed to one another, judging from their comfortable snugging at the start of the recording, but smelly potty is definitely a no-no for the family's dog!
Check out the video. Max's reaction is priceless, it will make you smile!
Source: Kami.com.ph