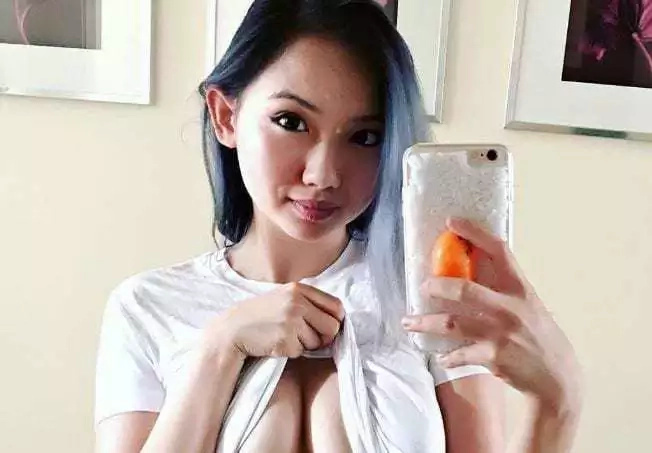 - Harriet Sugarcookie was once a shy girl with croppling social anxiety
- Today she is a girl gamer, pornstar and camgirl that has thousands of subscribers
- She thinks that gaming was the key to her success
Harriet Sugarcookie is a girl gamer and Youtube personality that claims she once suffered from social anxiety. However today she makes a living not only gaming online but also as an adult entertainer!
21-year-old Harriet says that her anxiety would often be so overpowering that she would be locked up in her home for days not being able to interact with other people and just playing videogames like Skyrim and Final Fantasy.
READ ALSO: Chinese Bride "Allows Guest To Molest Her During Ceremony" (Video)
Back then she didn't consider herself pretty and would wear dark clothes and listen to angsty rebellious music.But it all changed for her when one of her friends posted a NSFW picture of her on Reddit on a discussion board called "Next Door Asians."
Harriet was shocked at first because the photo was posted without her consent, but when she noticed how much the online community was into her she got the idea that this could all be turned into a business.
She said "In a way I'm living every guy's fantasy."
READ ALSO: This Sexy Footage Of A Girl Panties Dropped During The Dinner Is Embarrassing To Watch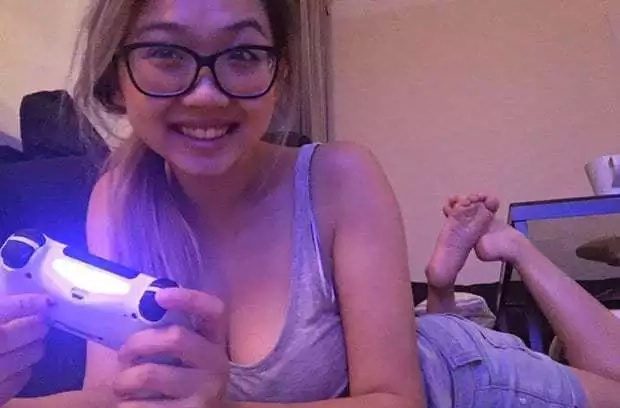 Since then she made quite the career as a cam-girl, pornstar, model and blogger. Her webcam won her the UK Adult Producers Award for Best Niche and Fetish Website in 2016!
Her camshow gathers a whopping 1600 views! She often performs these camshows with other pornstar friends.
She says that camming helped her get 6 online boyfriends that she messages everyday!
READ ALSO: She Thinks That Beatboxing Is Easy, But WATCH How She Does It (Video)