- Before his state visit to Beijing, President Rodrigo Duterte said that the issue on the disputed Panatag Shoal will be set aside but vowed to request the Chinese government to allow Filipinos to enter the area
- Duterte is scheduled to visit China on October 18-21 to strengthen its alliance with it
-The president is full of optimism that his talks with the Chinese government will pave the way to a better tie up
READ ALSO: Duterte's top 7 most satisfying glories in his first 100 days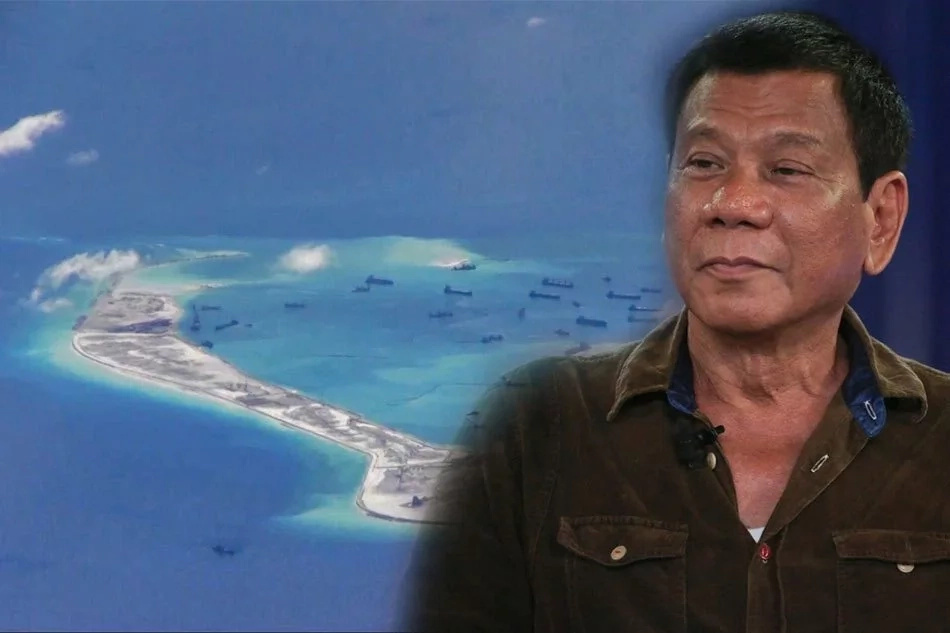 President Rodrigo Duterte on Monday said that he is going to set aside the issue with China on the Panatag Shoal. Nevertheless, he promised to ask the government of Beijing to permit in the meantime Filipino fishermen to enter the disputed area.
The president told this before he leaves the country to visit China.
Duterte noted that he will go for a state visit to China and assured that the Philippines is in good terms with them further explaining not to meddle with the matter concerning the Scarborough as Philippines is not yet ready to face the consequence that may come with it.
READ ALSO: Duterte's top 10 most horrible fails in his first 100 days
"Pupunta ako ng China. OK tayo sa kanila. Huwag muna nating pakialaman yung Scarborough. Di natin kaya. Magalit man tayo, hangin lang," the 71-year-old Chief Executive stated while in an agrarian reform meeting in Lamitan, Basilan
The former Davao City mayor added that the Philippine government will ask the Chinese administration to allow fellow fishermen to go to the disputed shoal.
The president is set to visit China for four days. That will be on October 18 until 21. His state visit seeks to to fortify Manila-Beijing alliance which have been quite tarnished because of the long-standing territorial dispute.
READ ALSO: 7 famous Filipino personalities who bravely lambasted Duterte
Moreover, the president visit also aims to strengthen the tie up with Russia and China while at the same time engaging a spat with PH's long-time ally, the Unite States, for showing concern on the bloody drug war in the Philippines.
The Philippines' tough-talking leader is confident and hopeful about his meeting with the Chinese government mentioning that the Chinese allowed us to export pineapples and bananas to their country.
"I suspect that they really want to help us," Duterte pointed out.
RELATED: Ito raw talaga! VP Robredo declares war on poverty as PH's worst dilemma
Source: Kami.com.ph