- Mark Anthony Fernandez's request for transfer to Pampanga Provincial Jail has been approved on Tuesday, October 11
- Prior to his transfer, the actor had been detained at the Angeles District Jail, where he was sharing a 20-person cell with 120 inmates
- Despite the speedy resolution on his request for transfer, the actor may be facing life imprisonment after being found with 1 kilogram of dried marijuana
Actor Mark Anthony Fernandez, son of the late Rudy Fernandez with actress-turned-politician Alma Moreno, had been granted approval for transfer from the cramped Angeles District Jail to the bigger Pampanga Provincial Jail on Tuesday, October 11.
The actor had been nabbed in an anti-criminality checkpoint in Pampanga last week and is now facing charges for violating the Comprehensive Dangerous Drugs Act and for simple disobedience when he tried to evade arrest has been detained at Police Station 6.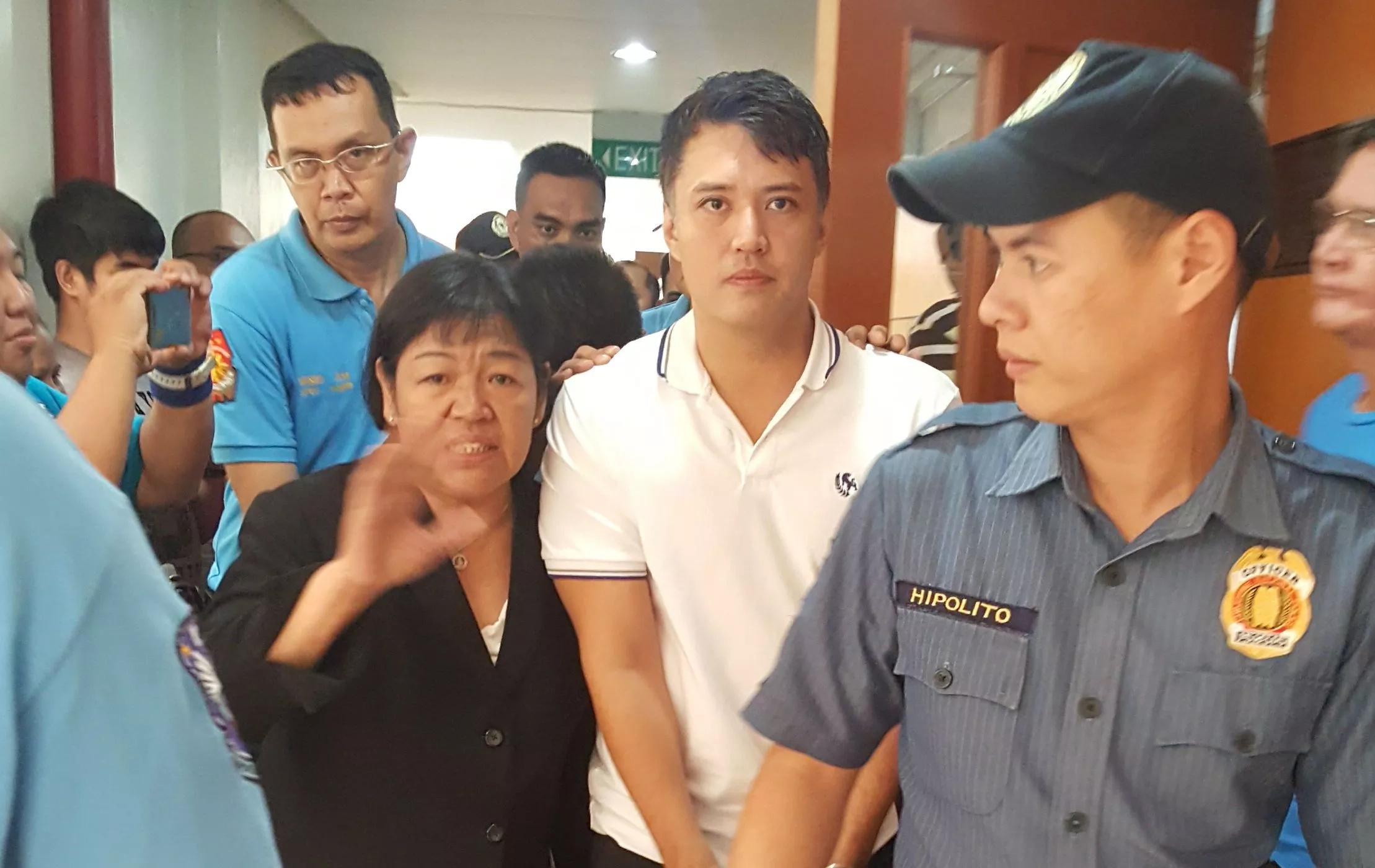 He was eventually transferred to the District Jail, and h is lawyers have since requested that the actor be transferred to the bigger Provincial Jail due to congestion at the District Jail.
READ ALSO: Outraged Ogie Diaz defends Duterte's appeal for 6-month extension of drug Armageddon
Special treatment had been denied by Angeles police, but the speedy resolution on Fernandez's transfer have sent some tongues wagging about the possibility of yet another special treatment for the actor.
His mother, Alma Moreno, and half-brother Vandolph Quizon have both requested that the public pray for Fernandez amidst issues of planted marijuana, as claimed by Fernandez after having voiced out that he bought it for Php 15,000.
READ ALSO: 7 surprising photos of celebrity pairs you will never expect have actually dated
Moreno had been visiting her son on the same day that the approval for Fernandez's transfer was released.
RELATED: 7 famous Filipino personalities who bravely lambasted President Duterte
Source: Kami.com.ph