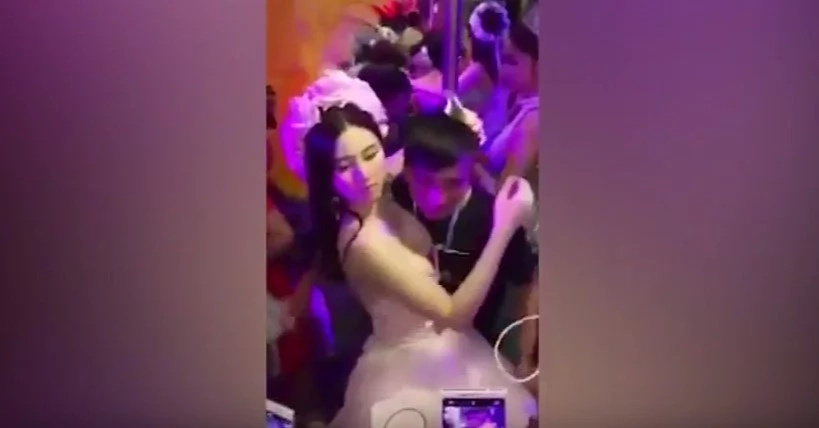 - Shocking footage from China shows the moment a bride is getting her breasts groped by guests
- The bride has her breasts exposed and her dressed pull down as each guest approaches her and poses for a photo as they grope her breasts
- Reports indicate that the bride is raising money for a honeymoon
A video of a Chinese bride getting her breasts groped by guests is shocking people on social media.
In the video we see the bride posing as guests approach her and she pushes her breasts towards them to grope. The bride's wedding gown is pulled down a bit to expose more of her guests. Each guest gropes her a little and they pose for an uncanny photo. And then the next guest approaches and it continues.
There's even a moment when one of the guests approaches and the bride pulls his head toward her breasts for a photo.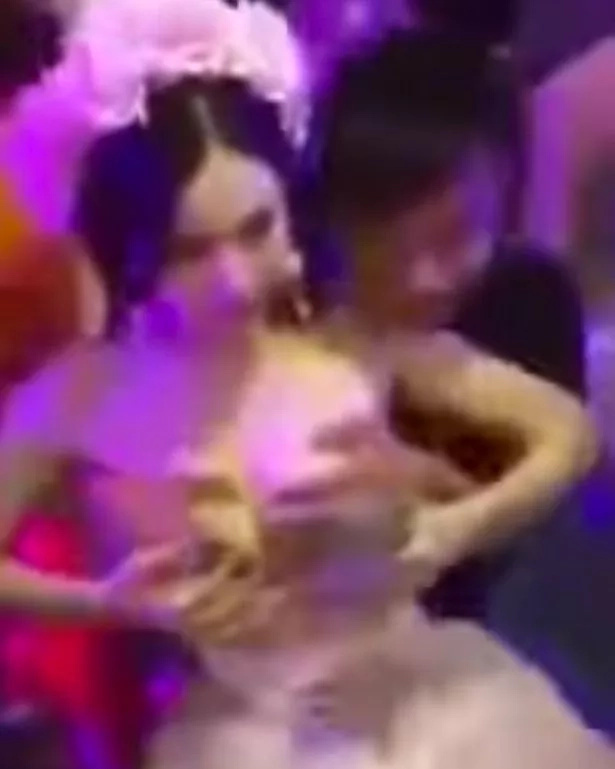 READ ALSO: WATCH This Is What Happens When A Dolphin Is A Fothermocker Superhero
The most popular story is that this is how the bride is raising money for their honeymoon after the wedding.
The footage of the bride getting groped was reportedly shot in Northern China.
However, there is another version that the woman in the video is not a bride at all! Some people think that she might not be a bride at all but an adult entertainer of sorts.
READ ALSO: This Sexy Footage Of A Girl Panties Dropped During The Dinner Is Embarrassing To Watch
READ ALSO: His Wife Dies In Hospital. What He Write To Her Doctors Will Make Your Heart Ache
Source: Kami.com.ph