- Sunshine Cruz has been seen holding hands with Macky Mathay, the half-brother of Ara Mina, and a photo exists proving this
- Aside from this, an IG post of Macky also showed how close the two were
- Ara didn't introduce the two and declined to confirm the existence of a relationship between her friend, Shine, and half-brother, Macky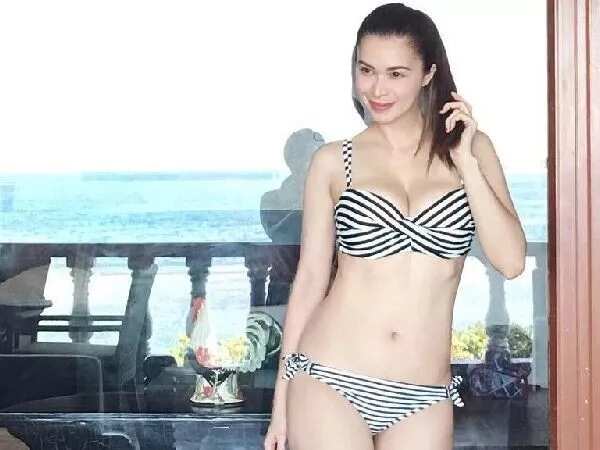 The sexy and renowned hot momma Sunshine Cruz seemed to have truly moved on from estranged husband Cesar Montano. Wondering why?
Aside from reports that she is now dating the half-brother of Ara Mina, Ismael "Macky" Mathay, pictures have circulated on social media, and one on Mathay's Instagram feed, showing the undeniable closeness between the two.
But how close is "close?"
Get a load of this, during the weekend, there was a photo of Sunshine and alleged, or perhaps, implied boyfriend, Macky Mathay.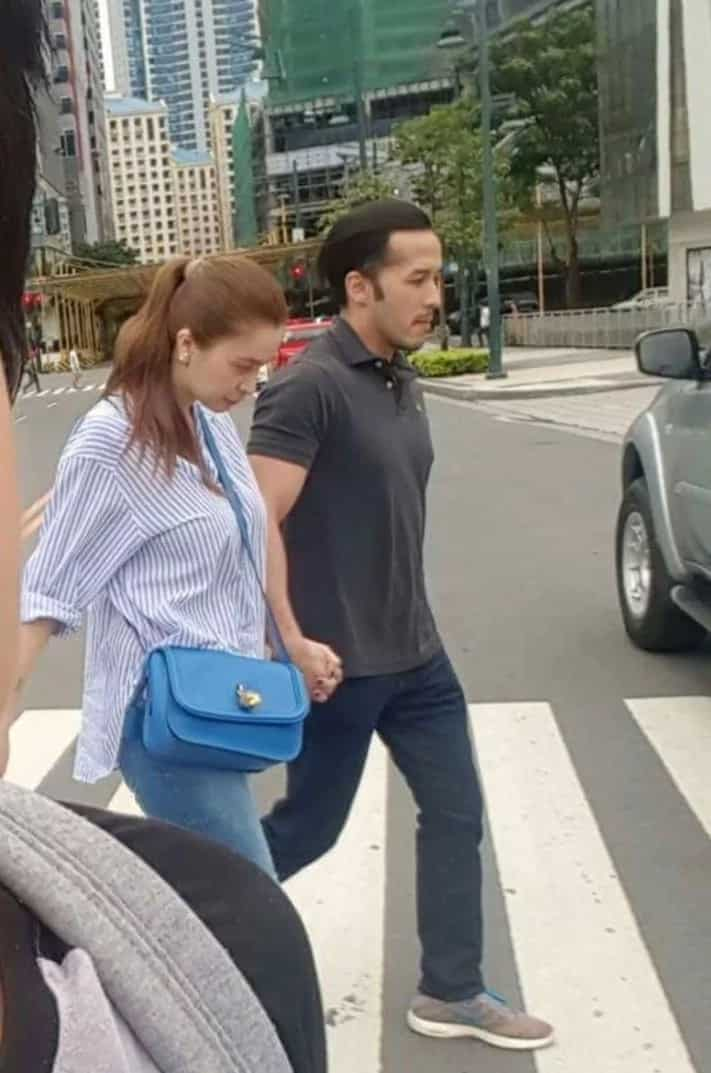 If a picture speaks a thousand words, then this picture will make you say, "Tumpak!" After all, even a girl and a boy who are merely best friends will hardly cross the street holding hands, right?
READ ALSO: Sunshine did not wish ill for Krista Miller
Did Ara Mina introduce the two, which resulted in sparks flying all over?
Ara Mina said that she did not introduce Sunshine to Macky or vice versa.
She said that people are thinking that she was the one who introduced the two but she did not. Well, you can't help it people would think that way considering that Ara is the most visible link between Sunshine and Macky.
READ ALSO: Sunshine posts message for Andrew E
"Si Macky mismo ang nagpakilala kay Sunshine and then I found out na lang kay Shine," said Ara.
Out of respect for both Macky and Ara, she declined to confirm whether there is an existing relationship between the two.
.When asked if there's a brewing romance between Mathay and Cruz, she declined to answer.
As to the rest of the story regarding Shine's allegedly newfound romance, an unnamed source said that they really are "dating" and that Mathay has been separated from his wife for more than a year.
READ ALSO: Cesar Montano reunites with daughters
Come to think of it, perhaps, the two are meant to find each other. Sunshine has three children with Cesar, while Macky also has three children with his ex-wife, Camille Fariñas, who is the daughter of Representative Rudy Fariñas.
All's well that end's well, as they say.
Source: Kami.com.ph