- Actress Cherry Pie Picache expressed her support for co-actress Agot Isidro amidst issue with President Duterte
- Isidro condemned the decisions of the President regarding foreign aid and called him a psychopath
- Picache opposed death penalty as well as extrajudicial killings in the country
Actress Cherry Pie Picache came to the rescue for fellow actress Agot Isidro who became trending after she called President Rodrigo Duterte a "psychopath" in his Facebook post which became viral on social networking sites during the weekend.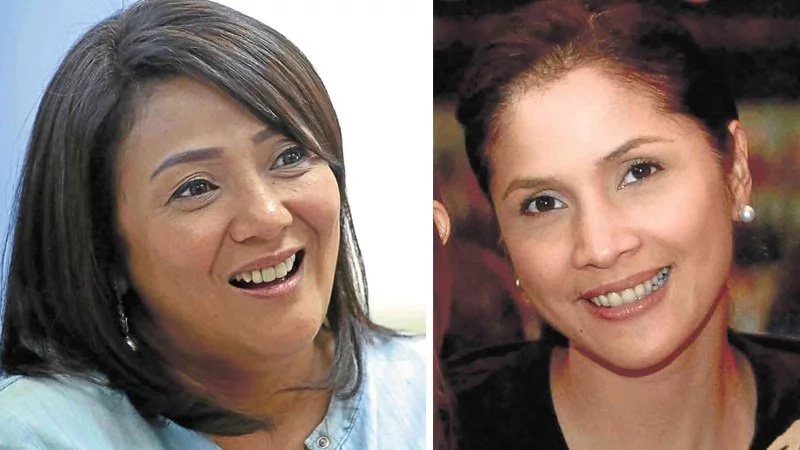 During the mass held for the occasion of the World Day Against Death Penalty, Picache also condemned the extrajudicial killings and reaffirmed her commitment against the implementation of death penalty.
READ ALSO: Kris Aquino denies wearing Imelda Marcos' diamond necklace
"A colleague of mine, Agot Isidro, went viral because of her message, her opinion and her stand. I want to say that I'm one with her. We're artists, we're in arts and culture, but we have our own minds, conviction and principles," Picache said on Monday.
Picache, who strongly condemns death penalty, attended the mass at the chapel of the Catholic Bishops Conference of the Philippines in Intramuros to celebrate he World Day Against Death Penalty last October 10.
Given the chance to speak in front of those who attended the mass, Picache gave emphasis on his stand on the issue of death penalty and on the extrajudicial killings due to the country's war against the illegal drug trade.
READ ALSO: Heart Evangelista gushes over her husband with touching birthday message
"I believe that execution or death is not the means to achieve justice. Violence and death are not the way to end crimes. I'm here to express my disagreement over the extra-judicial killings," the actress said.
The actress also noted that she was also a victim of a drug addict when her mother was killed by one last September 2014.
"I am also a victim of violence. My mother was killed two years ago by a drug addict. And just the same, I'm here to reaffirm my commitment against the death penalty," she explained.
READ ALSO: Gary V still keeps close ties with son's estranged wife
Picache ended her speech by encouraging everyone to always pray for the safety and peace of the country.
Source: Kami.com.ph