- A short video showing several motorists stopping their cars to film a UFO sighting in China went viral
- The video also shows the motorists panicking over the strange occurrence
- The online community was divided on whether the video is real or fake
A video showing several motorists in China stopping their cars on the road as they take videos and pictures of a bizarre UFO sighting has gone viral, with the netizens divided on whether the UFO sighting is real or fake.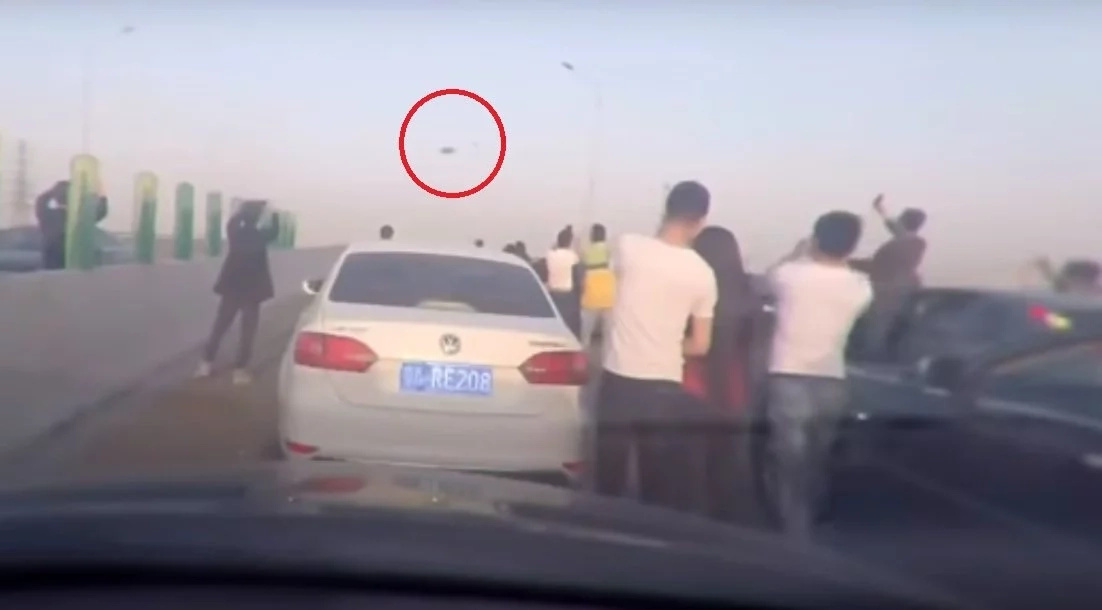 The video begins inside a car which stops as a crowd of motorists use their phones to capture the strange occurrence.
READ ALSO: Malaysian caretaker physically abuses old woman
Several Chinese motorists can also be heard throughout the video shouting and panicking as the UFO hovers in the sky.
Many online users were also freaked out by the event.
"Hala! Sasakupin na yata tayo ng mga alien," a concerned netizen said.
(Oh no! The aliens might be planning to conquer us!)
Some netizens were also freaked out by the strange noise towards the end of the video.
"What happened there at the end? It was like some type of pulse? So bizarre," an online user posted.
READ ALSO: Dad accidentally injures his child while playing at the mall
However, several netizens also commented that the video was faked and that the Chinese motorists in the video are actually reacting to a different incident.
"Pineke lang yan. Ibang pangyayari yung pinagkakaguluhan ng mga Chinese," an online user pointed out.
(That video was faked. The Chinese were going crazy over a different incident.)
Other online users also commented to throw shade at China.
"The rest of the world stay away from china, let alone aliens," a netizen said in jest.
SHARE this weird and bizarre video with your family and friends!
READ ALSO: Asian wrestles with python that just swallowed 2 animals
Source: Kami.com.ph