EDITOR'S NOTE: This video contains images that may be disturbing for minors. Parental guidance is strongly advised.
CCTV footage showing a little boy getting brutally injured while playing with his dad at the mall has gone viral, with many netizens expressing their concern for the wellbeing of the injured child.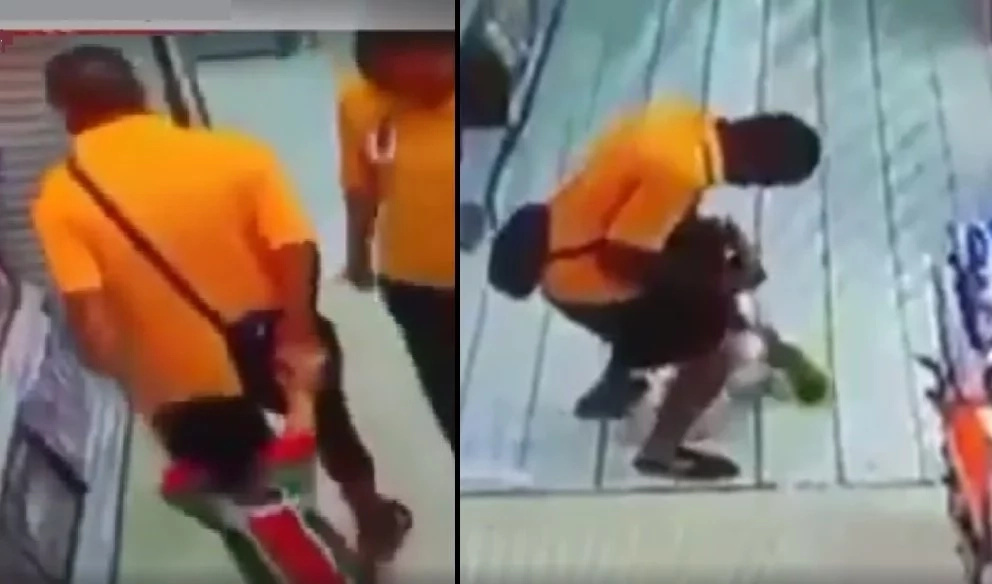 The video shows an affectionate dad playing with his son by holding hands with each other as they walk together – the father in front while his child is behind him.
A few moments later, the father loses his balance and falls on his back – crushing his son who was behind him.
READ ALSO: Hostage-taker shot dead after killing hostage in SM mall
A concerned female eyewitness rushed to the scene to check on the unconscious boy and then took off to call for help. The shocked father could do nothing but weep and carry on his arms his unconscious child.
Many netizens expressed their hope that the child was not too badly hurt.
"Just wondering Kung ano na kalagayan nong bata. Sana okay Lang siya," a netizen wrote.
(Just wondering about the condition of the child. I hope he is okay.)
Other netizens slammed the father for causing the injury of his son.
"Bakit kase kailangan lumakad na nasa unahan ang Tatay. Kawawa naman yung bata," the netizen who shared the video posted.
(Why did the father have to walk in front? Poor child.)
READ ALSO: Asian wrestles with python that just swallowed 2 animals
However, many netizens defended the father from the criticisms online.
"Hindi kasalanan nang tatay. Kung papanoorin niyo mabuti. Gusto ng bata sa likod. Mahilig makipaglaro mga bata.. hanggang sa nadulas ung tatay," an online user pointed out.
(It was not the father's fault. Watch it carefully. It was the child who wanted to walk behind his dad. The boy was very playful. The father just lost his balance.)
SHARE this sad video with your loved ones.
READ ALSO: Netizens slam traffic enforcer for taking bribe from motorist
Source: Kami.com.ph