An anonymous man created another account on Snapchat to test his girlfriend's loyalty. Soon he found out that she has been texting to other men and sending them racy photos for a very long time.
He decided to post her saucy pics on Facebook to avenge her. Now these photos went viral. Now he is done with relationships and wants to warn every other man to be careful and not be treated like this.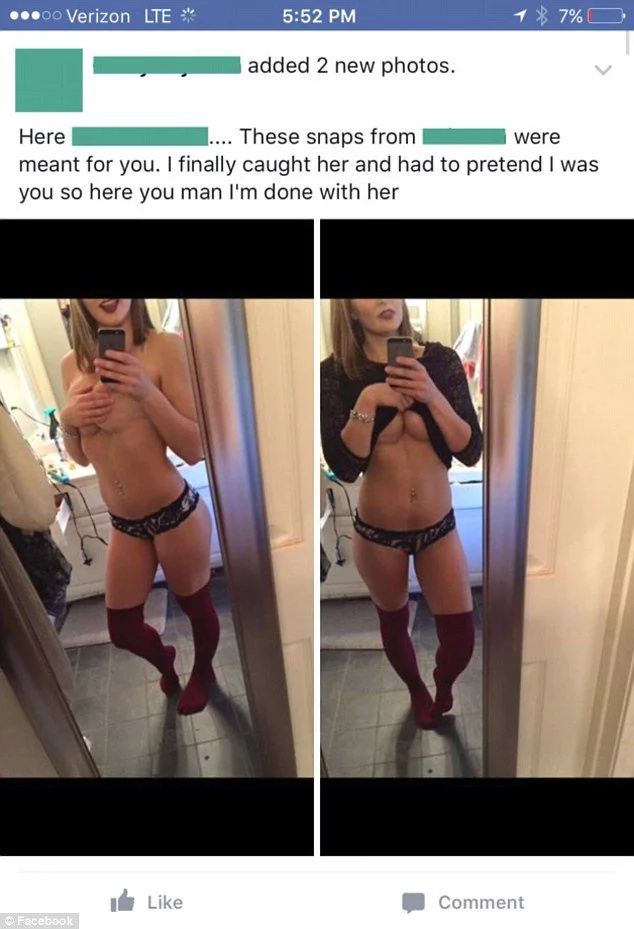 You can see all of her half-naked pictures below.