The incident occurred in Maryland, US, as an old woman went on her daily walk on the driveway, but didn't came back home on time. Her daughter was scared and called the police, and what happened next will make you believe in humanity again.
After officers received the call they started to search the forest near the driveway. Five policemen along with their dog have been looking for the woman in the woods for 40 minutes.
Then they finally found this lovely woman as she really got lost there.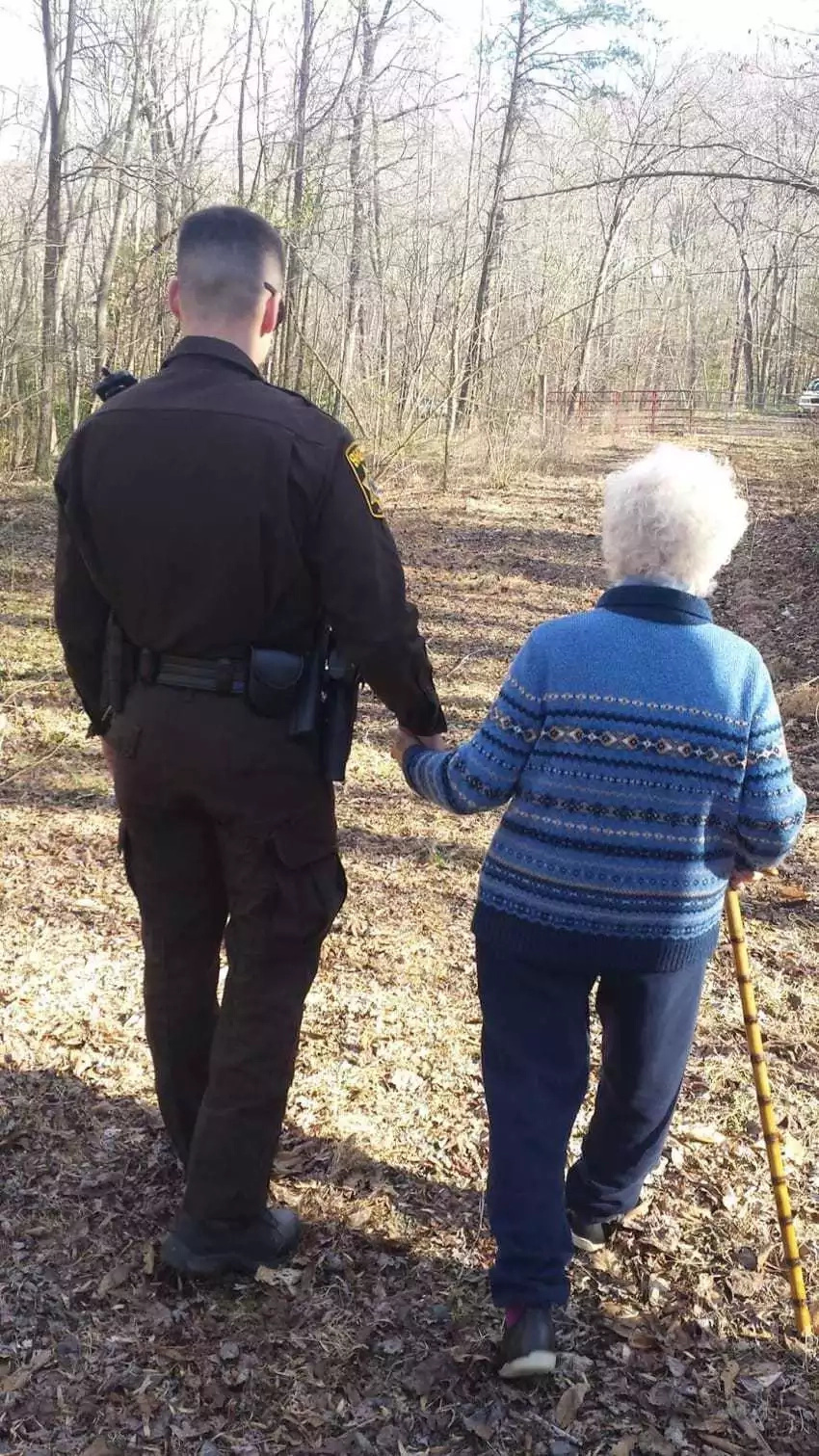 Read what La Plata department wrote on Facebook:
"She told them she had lost her way. 'No problem,' said Officer Morrison who then gently took her hand and along with the other officers walked her back to her house."
Source: Kami.com.ph