- President Rodrigo Duterte is expected to sign the nationwide smoking ban order within this month
- DOH Secretary Paulyn Ubial said that the executive order's draft has already been submitted
- Duterte said that he will ban smoking in the country even before he was elected as president
A wish granted for those who hate cigarette smoke puffed right on your face. President Rodrigo Duterte is set to sign a nationwide smoking ban order within this month.
According to Paulyn Ubial, Department of Health secretary, DOJ has submitted the executive order's draft which the president is set to sign within the month of October.
Ubial said that public places in the country such as parks, bus stations, and in all sorts of vehicles will be 100% smoke-free. The executive order, according to Ubial, is almost identical to the smoking ban ordinance in Davao City where Duterte served as the mayor.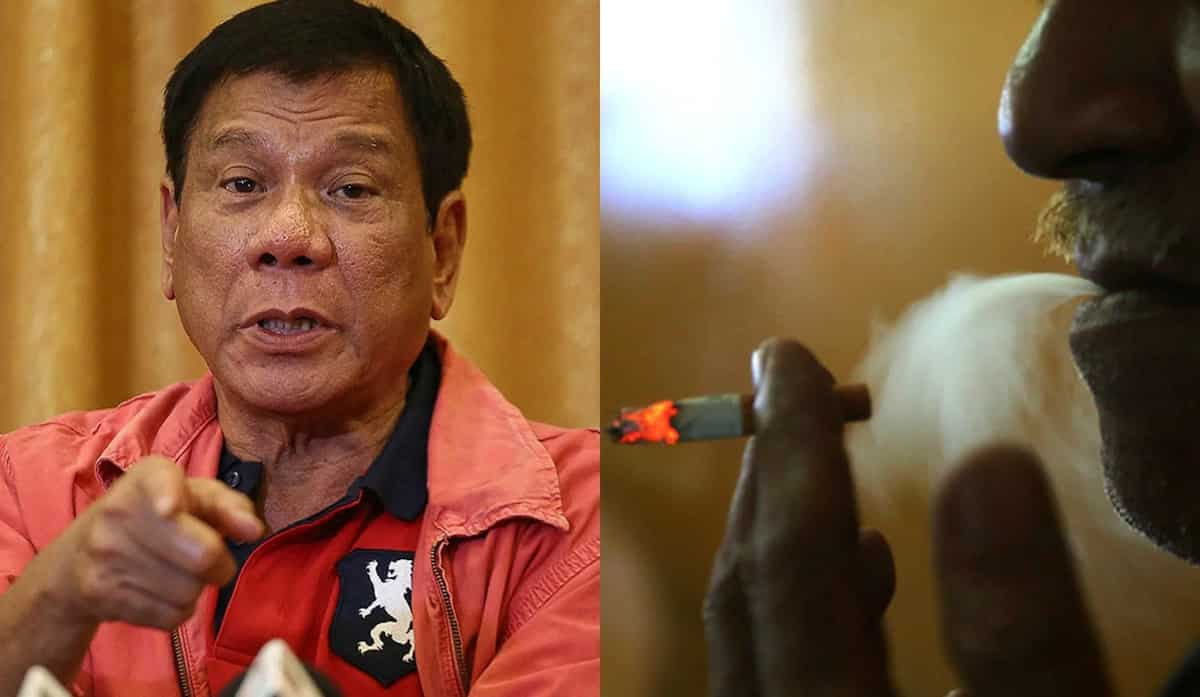 READ ALSO: 5 changes Duterte promised PH
In a speech delivered by the president last month, he shared that he has a disease called Buerger's disease which he associated from smoking. He then said that he would make the whole country smoke-free just like in Davao, mentioning hat people who smoke pass the disease with people who do not want it.
Duterte has been openly expressing his desire to ban smoking and liquor in the country even before the elections.
DOH stated that they will push for the amendment of Tobacco Regulation Act which was approved in 2003, saying that the act has several gray areas and issues.
READ ALSO: Duterte's top 10 fails in 100 days
Ubial cited some issues of the act like the smoking area designations and the point-of-sale advertisements.
As to tobacco companies who are expected to stop the implementation of smoking ban, Ubial said that it is their choice to oppose, mentioning that they will be going against President Duterte himself.
READ ALSO: 5 reasons why Pres. Duterte is the most humble president ever
Source: Kami.com.ph