- A case of bribery between a traffic enforcer and a traffic violator was caught on camera
- The motorist paid P1,120 to the traffic enforcer in exchange for a violation ticket
- Netizens slammed both the enforcer and the motorist for the bribery
A video of a traffic enforcer in Metro Manila negotiating with a motorist regarding a traffic violation "fee" has gone viral, with the online community slamming both the enforcer and the motorist for the bribery that took place on the road.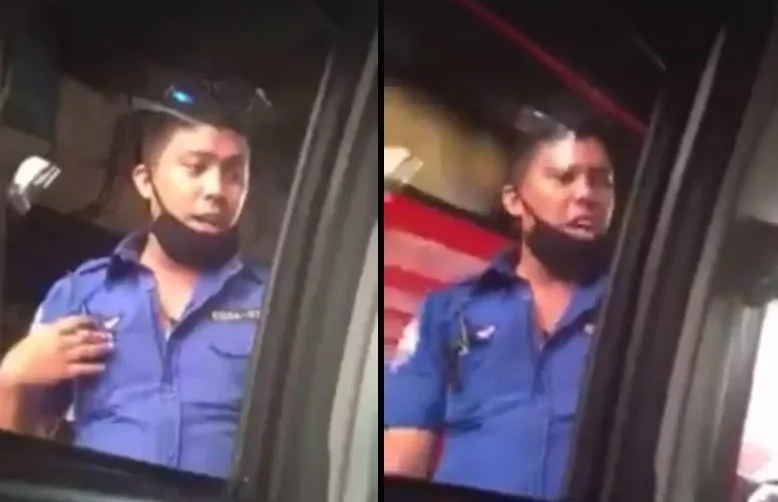 "Ayaw ko man ito ipost kaso nakakaawa yung mga ibang taong naloloko nyo e.. Sorry. Di naman kasi tama," the video uploader wrote.
(I did not want to post this but I sympathize with the other people who will be fooled in the future.. Sorry, but this is not right.)
READ ALSO: Hostage-taker shot dead after killing hostage in SM mall
The video shows a traffic enforce telling the motorist that she has to pay P3,700 and undergo a seminar for her traffic violation.
After the motorist said that she did not have that kind of money, the enforcer brought down the fee to P2,000 and finally to P1,120 after more negotiations.
The video uploader admitted that she also made a mistake by paying the "fee" but explained that she only did it because the enforcer gave her the motive to do so.
Many netizens slammed the traffic enforcer for encouraging and accepting the bribe from the traffic violator.
"Kung talagang magtiticket yan ndi siya tatangap, hindi siya mgooper gaun n talaga ngaun karamihan sa kanila," an online user said.
(If he was really going to give a ticket, he would not have offered and he would not have accepted the bribe. Most of the traffic enforcers are like this.)
READ ALSO: Man in wheelchair caught on CCTV burglarizing home
Other netizens criticized the motorist for allowing the enforcer to receive a bribe instead of getting a ticket for her traffic violation.
"Habang may nag bibigay hnde yan titigil at gagawin paren yan sa iba," an online user pointed out.
(As long as there are people who are giving bribe, those enforcers would not stop victimizing other motorists.)
SHARE this controversial video with your family and friends!
READ ALSO: Malaysian caretaker physically abuses old woman
Source: Kami.com.ph