- Despite what others may think about their relationship, this proud man shares her love story with her 'plus size' girlfriend
- In their photos, the two look perfect together and seem to be very in love with each other
- The boyfriend's post in her Facebook account went viral and earned praises from many netizens
They say love knows no boundaries, and indeed these lovebirds proved that their love is greater than what other people may say about their relationship.
READ ALSO: Old taxi driver receives help from netizens on his last day as 'cabbie'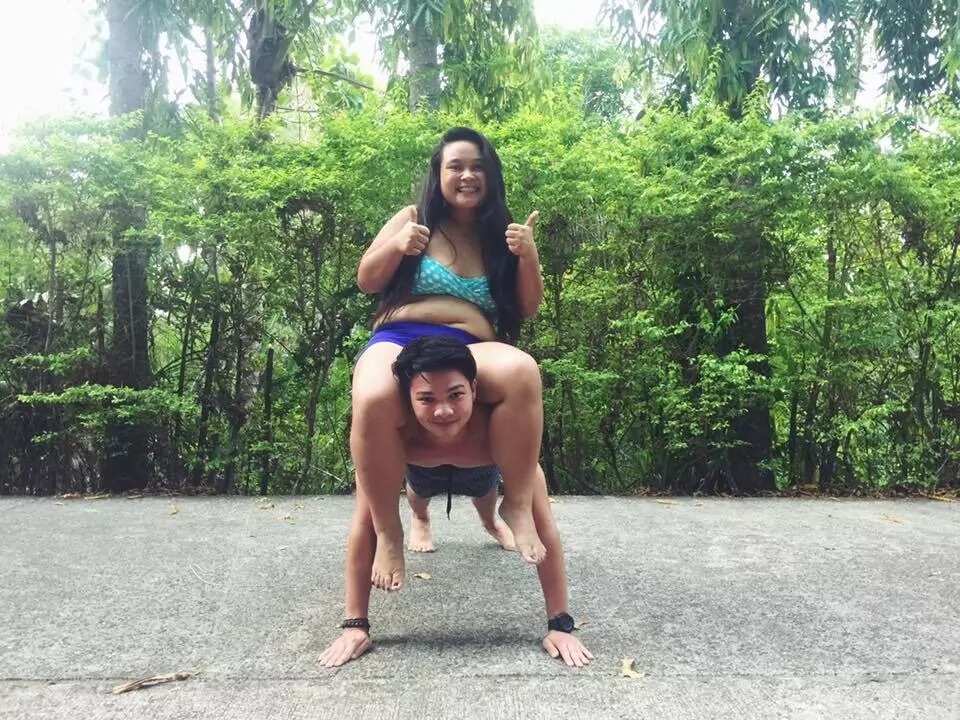 After proudly sharing his love story with 'plus size' girlfriend, Jeto Guanzon earned the respect of many netizens with how he declared his admiration for partner Kaycelin Montelibano.
In his post, Jeto said, "She's my girlfriend. She's the one I love. Yes she's big. Yes she's plus size. Yes she has great curves. And Yes I love her. I just wanna tell you that not all men want party girls and sexy girls. I love her just the way she is. I feel like I'm a better man when I'm with her. And to whoever wanna bash her you gotta deal with me. Because she is always, always worth fighting for."
READ ALSO: Little girl grooves to 'Closer' by Chainsmokers
Despite what the society thinks of what a perfect relationship should look like, Jeto and Kaycelin proved that weight is never an issue for it is only a number.
Jeto's other Facebook post made everyone's heart melt when he said, "For once post a photo of your partner. She wants to be shown off on public. That makes her feel that you are proud of having her. But remember the rule: Keep it private but never a secret."
Many netizens admired Jeto's story and even thanked the couple for breaking the boundaries of relationships. Moreover, some girls who commented on the post are envious that they wanted to have their own Jeto in their lives.
READ ALSO: Man beats up mistress inside UV express
The Facebook post went viral and has been shared for over 39,000 and has already received 112,000 likes.
Source: Kami.com.ph