- President Rodrigo duterte said that Senator De Lima has caused the narco-state in the country
- According to Duterte, when De Lima was elected, she opened doors for illegal activities to enter the government
- De Lima has been accused of being a drug protector of convicts inside the NBP
As the heated attacks continue, President Rodrigo Duterte slams Senator Leila De Lima once again for causing a narco-state as she has been allegedly involved in transactions of illegal drugs in the New Bilibid Prison.
According to President Duterte, De Lima's being elected as a Senator brought in the nacro-state in the government. He said that the senator has not expected her alleged relationship and involvement in illegal drugs would not come out when she ran in the elections.
Duterte added that the senator remains coy and does not admit her "immoralities", mentioning the supposed sex video of her and her driver and rumored lover Ronnie Dayan, who was also tagged as her bagman who collects money from drugs inside the NBP.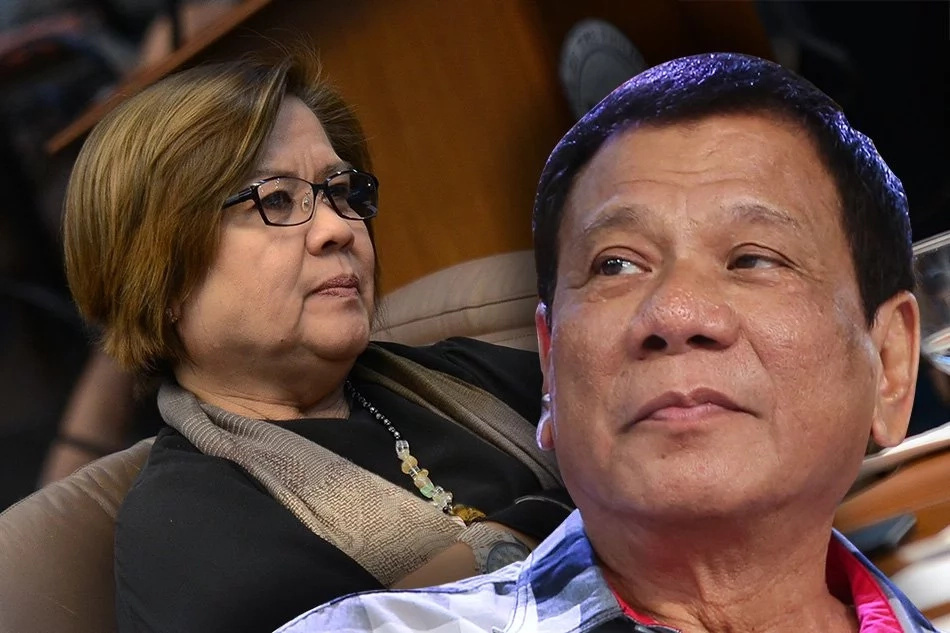 READ ALSO: Duterte vows to release matrix of De Lima's drug links in NBP
In a hearing held on Thursday, an ex-policeman named Engelberto Durano revealed that De Lima had accepted a shoe box directly from him containing cash worth P1.5 million.
The senator denied the allegation and said that she does not even know Durano. She further said that she has never been involved in corruption and illegal drugs.
Senator De Lima has been allegedly involved in illegal drugs as high-profile inmates testified against her and revealed her role in drug transactions inside the national penitentiary when she was the justice secretary during the administration of previous president Benigno Aquino III.
READ ALSO: 3 drug pushers allegedly linked to De Lima
De Lima has been emotionally facing the negative accusations thrown at her, saying that the root of such is her criticism on the present administration's way of eradicating illegal drugs in the country. She said that the allegations are the opponent's way of kicking her out of the senate.
READ ALSO: Duterte's allies to probe De Lima's link to Bilibid drugs
Source: Kami.com.ph