- A 4-year-old was raped and killed by her neighbor at a corn field in Ilagan City, Isabela
- The lifeless body was dumped near the river by her neighbor who was arrested by Ilagan City Police
- The suspect, who is a possible drug user, was charged with rape with homicide due to his crimes
An innocent and helpless 4-year-old girl was brutally raped and killed by a possible drug addict in Ilagan City, Isabela last Saturday.
READ ALSO: 3 suspects in Davao City bombing arrested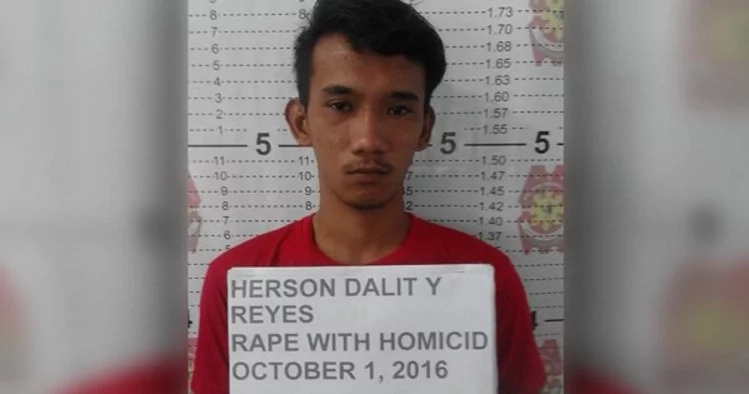 Police authorities in Ilagan City arrested the suspect was identified as Herson Dalit, 21-years old, who was last seen accompanying the young girl named Stella Albino on Friday.
According to Ilagan City Police Chief Superintendent Segundo Lagundi, the girl was seen with Dalit a corn field in their village in Ilagan. Lagundi pointed out that it was a mystery why there was no resident who tried to save the poor girl by bringing her back to her family.
Moreover, Lagundi informed that the suspect was only their neighbor and not a family member of the poor victim, which is why it was possible that no residents in their village that Dalit would do anything harmful to the girl.
READ ALSO: Bato says he is tired of fighting illegal drugs
However, Dalit proved everyone that everyone is capable of harming others when the body of his little neighbor was found lifeless near the Rugao River the next day.
Based on the medical examinations of Albino's body, her private parts had lacerations while she also had fractured pelvic bones, a head injury, and multiple burns from cigarette.
Dalit admitted that she killed Albino and is now facing charges for rape with homicide.
READ ALSO: Protests spark on Duterte's 100th day in office
Authorities subjected Dalit to alcohol and drug tests to better understand why he did such heinous crime. The results of the alcohol test were negative while the results of the drug test were not yet given to the police.
Extreme disbelief and sorrow were expressed by the little girl's grandmother Nancy Albino She reported that Stella was a very friendly and cheerful girl which is why she could not belief that someone would do such crime to her.
Source: Kami.com.ph