- Defense Secretary Delfin Lorenzana presented the three Davao bombing suspects
- Bomb-making materials were said to have been discovered in their possessions
- The suspects had Islamic terrorists ties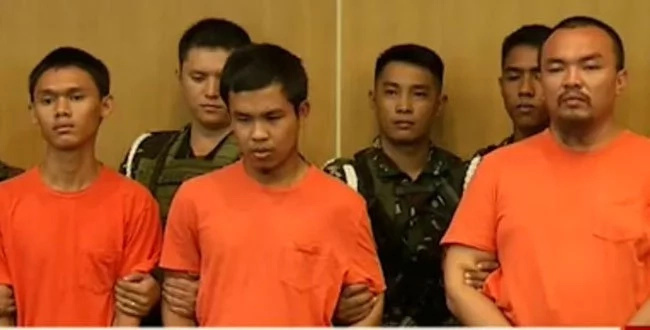 Suspects of the Davao City bombing which rocked the said city on that one fateful night were finally arrested. This was in accordance to Defense Secretary Delfin Lorenzana.
The suspects were presented in public at Camp Aguinaldo on Friday afternoon.
READ ALSO: Labor groups protest first 100 days of Duterte
They were TJ Macabalang, 30, Wendel Facturan, 19, and Musali Mustapha, 19. The participation of the three suspects in the bombing was highly varied.
Macabalang was said to be the one who made the call through the cell phone, which detonated the IED. On the other hand, Facturan was the guy who placed the device in the market. He had a massage, all the while wearing a face mask and a bonnet so that he would not be easily identified.
The other 19-year-old, Mustapha, was the one who tool a video of the incident for their own gratification.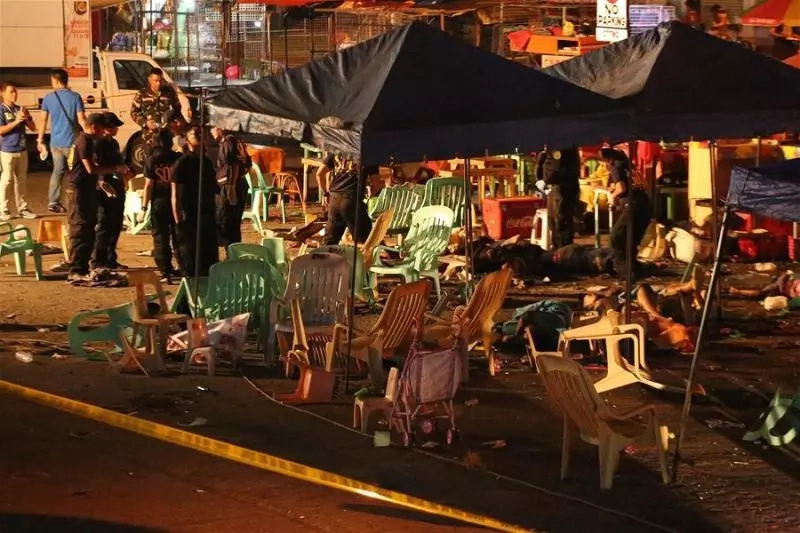 According to reports, bomb-making materials were unearthed from the possession of the suspects. Some of the said materials included a .45 caliber pistol, sub-machine gun, and also mobile phones where videos of the bombing incident were recorded.
The Davao blast took the lives of 15 people and injured 69. Lorenzana also mentioned that the three had ties with terrorists, being members of the Maute Group.
READ ALSO: Matobato ready to sacrifice life to pay for sins
According to Lorenzana, the bombing was planned 3 weeks prior to the actual incident. The motive behind the bombing was to hamper the military operations in Central Mindanao and Sulu.
Aside from disrupting the operations in Sulu and Mindanao, the bombing was also said to be a retaliation to the government for the casualties suffered by the group from various military operations.
The arrest of the three suspects closed the case, said Lorenzana.
READ ALSO: Netizen points out how Du30's drug war shatters dreams
Source: Kami.com.ph