- Faith in humanity is once again restored after a passenger helped an old taxi driver
- Tatay Lousito's last day as a taxi driver seemed to be a bad day until this kind-hearted passenger chose him
- On their journey, Tatay Lousito shared his story which became viral after the passenger shared it on social media
Nowadays, many commuters prefer to take Uber or GrabCar due to the convenience they bring to many commuters. With this, many taxi drivers are trying their best to provide good services so that they can compete with the car companies.
READ ALSO: Netizen cures wounded dog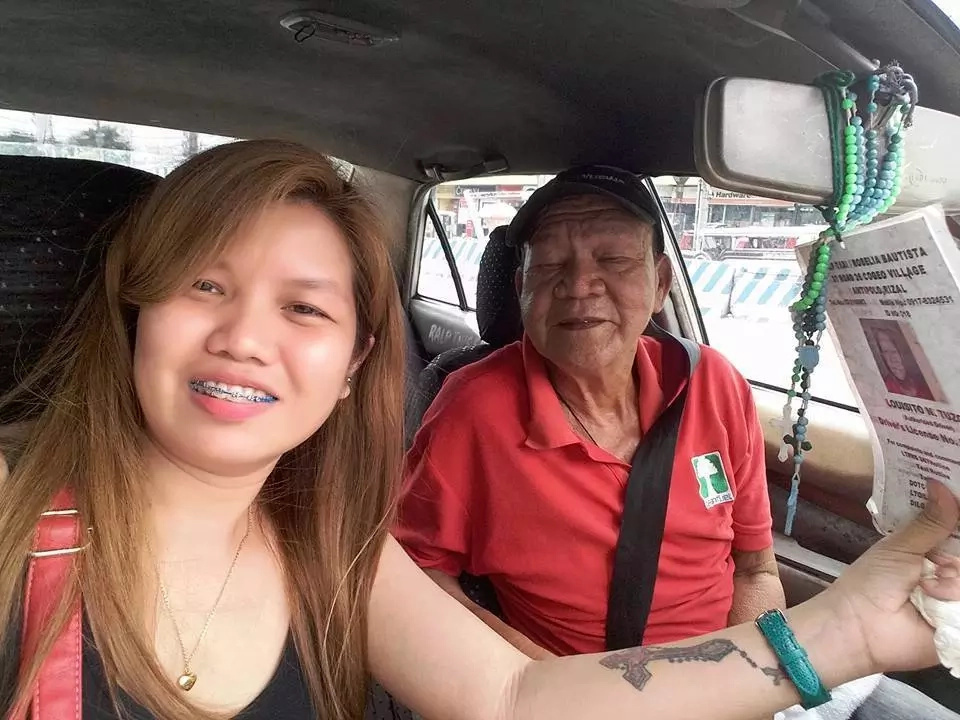 One of these taxi drivers is Tatay Louisito Nicolas Tuzon of Tanza, Cavite, who was being avoided by many commuters because of his old age and equally old taxi.
People might be thinking that his age might compromise their safety on the road, and this is heartbreaking for Tatay Louisito who was hoping to earn more money on his last day as a taxi driver.
The 72-year old driver's prayers were answered when a kind-hearted commuter chose him as a driver despite of the circumstances.
During their journey, Tatay Lousito told his story to his passenger. He said that it was his last trip because his family wants him to retire after 15 years of being a family driver and a cabbie.
READ ALSO: Disabled lolo shares dramatic cover of OPM song
One of Tatay Lousito's stories that struck many hearts was how his daughter has to be brought at a mental hospital after going through much heartache in life. The old man also narrated that her daughter was ready to go out but she could not be released until they pay the mental hospital an amount of PHP2, 000.
The netizen was deeply saddened by the situation of Tatay Lousitio so she paid him more than what was on the meter and even gave him some food because the old man has not eaten yet as he is trying to save money.
After posting the story of Tatay Lousito on the internet, it went viral and earned a number of pledges to help from many netizens.
READ ALSO: OFWs ask President Duterte for assistance
Tatay Lousito received so much love and was praised for his hard work for his family. This old man deserves all the respect in the world.
Source: Kami.com.ph