- Police Senior Insp. Arvin Jumillo has recently promised forever to Police Senior Insp. Romea Alnieza Kinang right in front of President Digong
- Everyone else who witnessed the heartwarming moment can't hide their joy for the newly engaged couple and the president was not exempted
- With Duterte expressing his support for the love birds, let's take a look back on who has been showing support to the president all this time
READ ALSO: 6 outrageous mug shots of celebs arrested in Duterte's drug Armageddon
1. Mocha Uson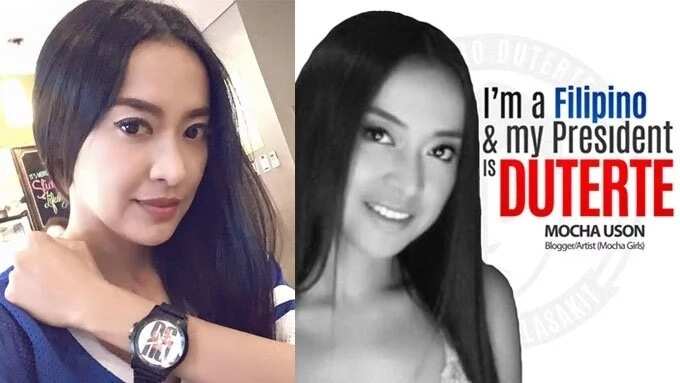 No explanation needed. Mocha Uson is the most famous well-wisher of President Digong. The great defender of them all.
READ ALSO: Notorious PH hitman Matobato willing to die and pay for his sins
2. Ellen Adarna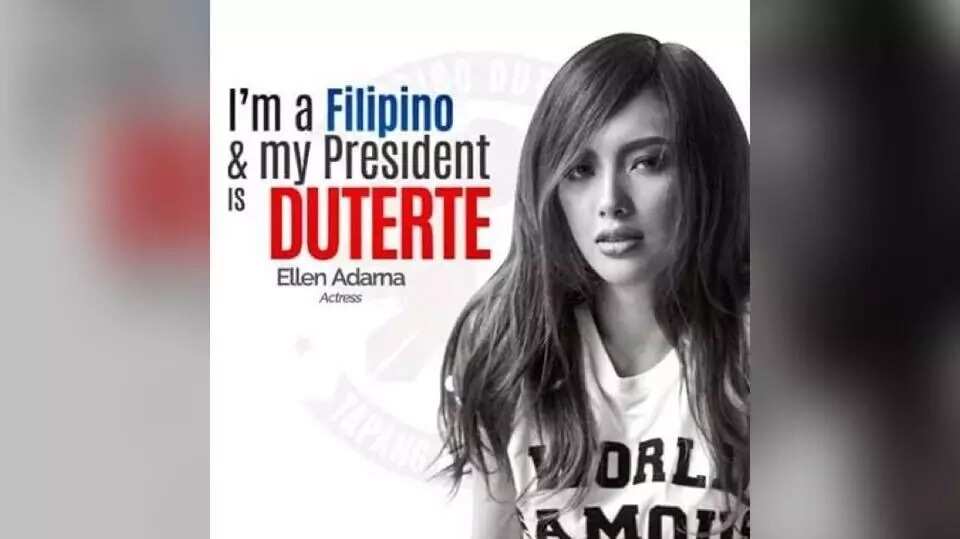 Actress Ellen Adarna disclosed that she once paid 10,000 pesos as a fine for smoking in Davao City. Despite that, she still is for President Rodrigo Duterte no matter what.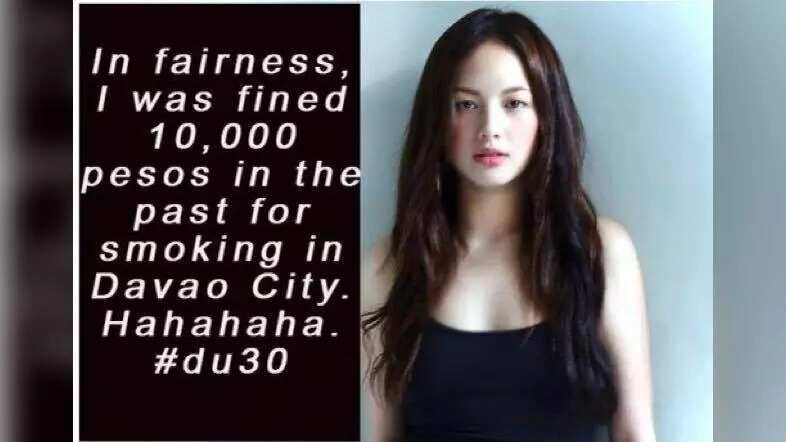 The Cebuana star has been very vocal about it even during the presidential campaign period.
READ ALSO: Trillanes says Matobato connection is definitely a thing of the past
3. Dulce Amor Cruzata
The legendary OPM singer has also been very blunt about her solid support to Duterte by posting on her personal Facebook account.
READ ALSO: Pagod na si PNP Chief! Embattled Bato says he is tired of deadly drug war
4. Angelica Panganiban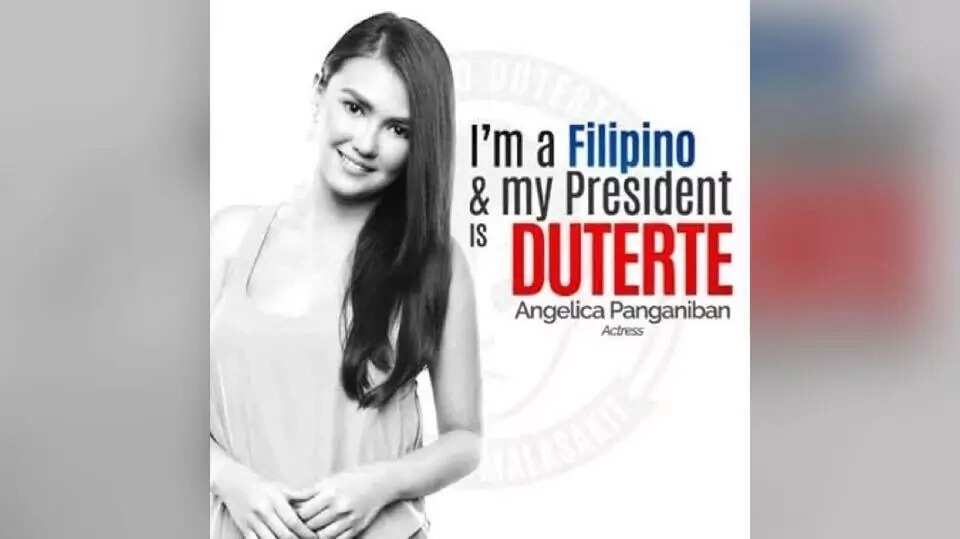 The Kapamilya actress is one of those who rejoiced when Duterte finally announced his bid for the presidential seat. In her Instagram post last April she noted that the former Davao City mayor will certainly bring change in the Philippines for good.
READ ALSO: Aggressive netizens ridicule Andanar after comparing President Duterte to Jesus
5. Bangs Garcia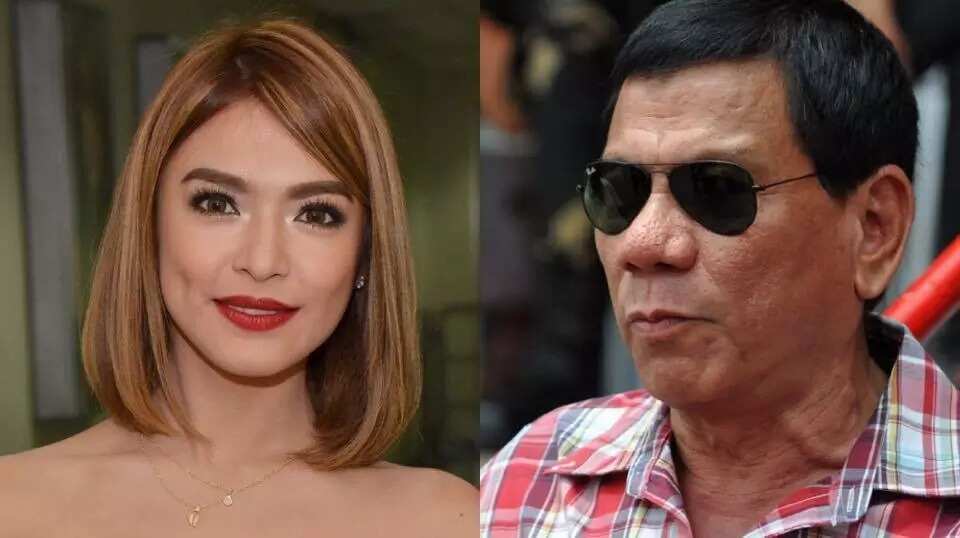 The 29-year-old actress could not contain her joy when she found that the presidential bet she is rooting for is finally running for the position. She once shared on her social media page how happy she was.
READ ALSO: Ang sweet! Charming cop promises forever to his girlfriend in front of President Duterte
6. Kristine Hermosa
Celebrity Kristine Hermosa has endorsed and campaigned for the former Davao City mayor.
Her husband, Oyo Boy Sotto has also been as supportive as the actress.
READ ALSO: Change scamming! Feisty labor groups protest 100Daysof Duterte
7. Kat De Castro
Journalist and now the Department of Tourism Undersecretary Kat de Castro is no doubt a solid Duterte supporter. It is evident in her social media posts. Need we say more?
RELATED: Prominent Filipinos who support Duterte vs. prominent Filipinos who support De Lima
Source: Kami.com.ph