- Infamous hitman and self-confessed Davao Death Squad member Edgar Matobato says he is ready to die to pay for the sins he made and for the lives he has taken away
- Matobato imparted that he killed not less than 50 people in Davao when President Rodrigo Duterte was still the mayor
- He recently testified against Duterte and linked him to the summary executions in Davao
READ ALSO: Aggressive netizens ridicule Andanar after comparing President Duterte to Jesus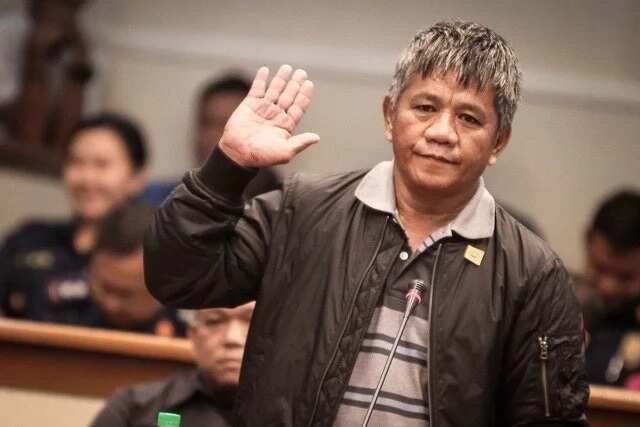 Edgar Matobato, a self-declared hitman in the Philippines, has testified against President Rodrigo Duterte.
The 57-year-old revealed that the former Davao City mayor has ordered his men to execute assassinations during his term as the commander in town.
Feeling bothered and guilty for the lives of innocent people that have been taken away, Matobato is prepared to give his life and pay for all the sins he made.
READ ALSO: 6 outrageous mug shots of celebs arrested in Duterte's drug Armageddon
The former Davao "death squad" member disclosed that over 50 men died on his hands.
He stated that he grew tired of escaping. Thus, he would like to ask for forgiveness from the people he harmed.
He fearlessly said that he is ready to offer his life and that he already entrusted evertyhing to God. Whatever may happen to him, he is willing to accept for he can't do anything anymore.
READ ALSO: Trillanes says Matobato connection is definitely a thing of the past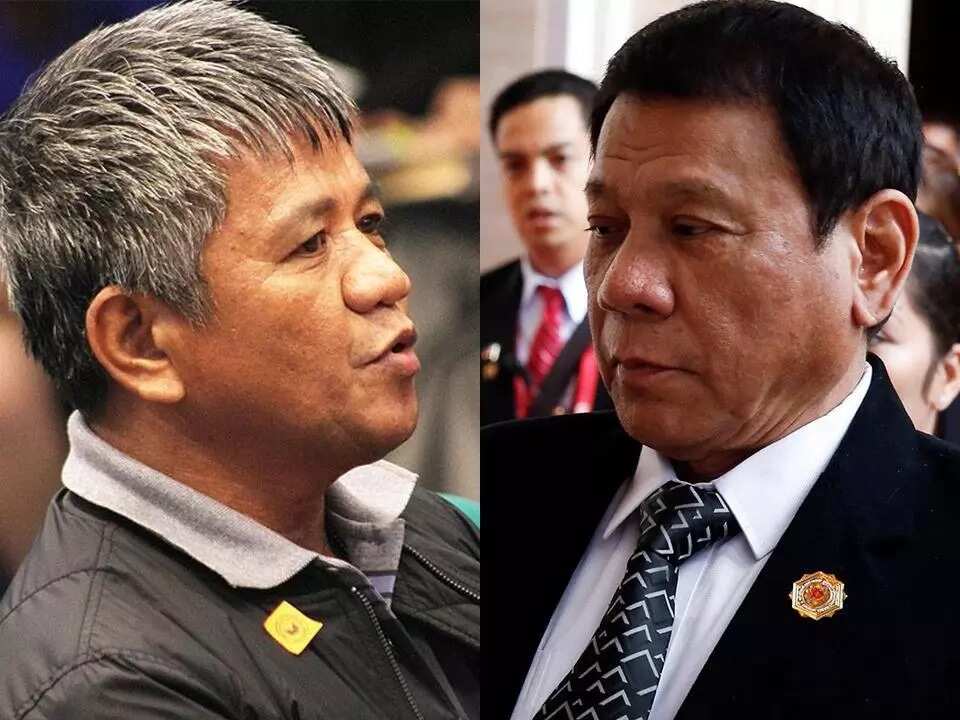 Matobato who shows no fear of death added that he only wants to correct his mistakes. This came after he dragged the name of General Ronald dela Rosa and linked the PNP chief to the alleged summary killings in Davao.
"If he will accept me, it will be fine with me. What I would jjust like to point out is that, I will surrender without doubts. That's all I can say, I am not frightened," Matobato referring to General Bato uttered in bravery.
Senator Antonio "Sonny" Trillanes IV has transferred him to the custody of the Philippine National Police after a court in Davao released a warrant of arrest for Matobato.
READ ALSO: Pagod na si PNP Chief! Embattled Bato says he is tired of deadly drug war
He has been living under Trillanes and was protected by soldiers after his testimony on the extrajudicial killings that involved president Duterte.
The forty-five-year-old senator has ensured the security of Matobato after appearing as a witness against Duterte who was then a mayor of Davao.
RELATED: Na miss si Roxas! Duterte hurls latest insults against silent Mar Roxas
Source: Kami.com.ph