The most bizarre part of this story is that cobra had been already dead. Or at least chef thought so when he took her depicted head on his table
We all already know a lot of weird facts about Chinese lifestyle and tradition. For some people they can seem strange and crazy, but in China all these things are pretty common as people have been doing them for years.
For example, a snake soup, that some Chinese people find very delicious and even some kind of delicacy. You can find this dish in top and luxury restaurants. But this story right there is something that you barely see every day.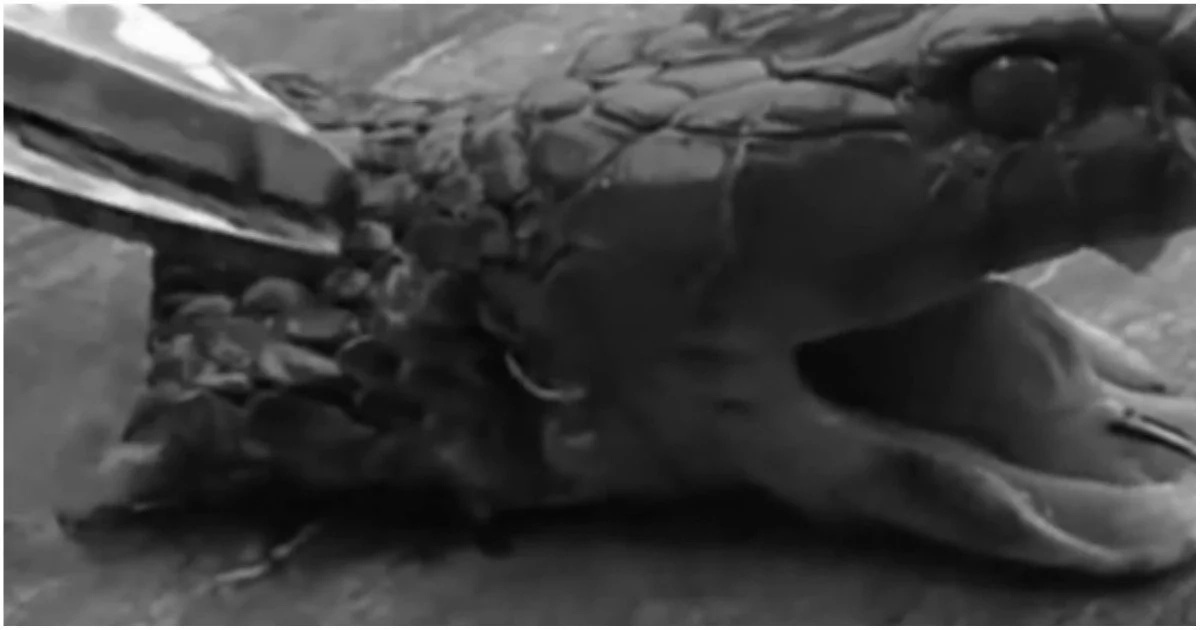 The incident occurred in the Guangdong province, China, as a chef took several snake heads (already severed) to throw them in the trash can. But suddenly one of the heads of Indochinese spitting cobra attacked the man spilling deadly amount of venom in him.
The thing is that the head had been cut for minimum 20 min when it suddenly bit the chef, named Pen Fan. It's been revealed, by one scientists who has been studying cobras for 40 years, that every reptile is able to function for about an hour, even if it's already severed from the body.
Unfortunately, the chef didn't survive. "Only the anti-venom could have helped, but this was not given in time. It was just a tragic accident," police report.
Source: Kami.com.ph