- Senator Antonio ¨Sonny¨ Trillanes IV announced that Edgar Matobato will be turned over to the Philippine National Police (PNP) on Friday, October 7
- The senator announced that Matobato will be surrendered with or without the warrant for his arrest, against his lawyer´s advise
- The announcement was made by the senator to avoid untoward instances, including accusations that he is coddling a fugitive
Senator Sonny Trillanes announced that by 10:00 a.m. on Friday, Matobato will be leaving his association and protection for the police at Camp Crame, with or without the warrant for his arrest.
This statement had come following the original announcement made by the senator where he was quoted as saying that he will wait for Matobato´s warrant of arrest before surrendering him to the police.
READ ALSO: Pagod na si PNP Chief! Embattled Bato says he is tired of deadly drug war
Trillanes clarified that they waited for the warrant of arrest until 5:00 p.m. at the Senate but decided that Matobato will be surrendered whether or not it arrives when it did not arrive.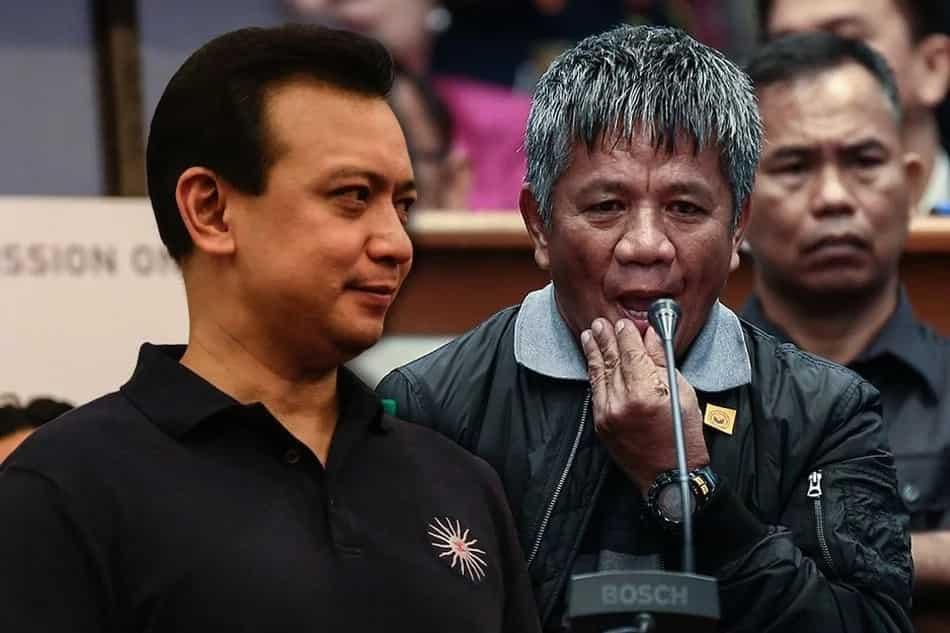 The warrant in question was issued by a court in Davao City in connection with Matobato´s failure to attend the arraignment for his pending case in 2014 about illegal possession of firearms and ammunition.
READ ALSO: Sinungaling siya! Furious De Lima decries former aide's testimony on alleged relationship w/ Dayan
According to Trillanes, he has already talked to Police Chief Bato Dela Rosa regarding the turn over of Matobato´s custody to the PNP. He also said that this move will dispel any possible accusation of being a ¨fugitive coddler¨ that may be directed his way.
¨Doon na lang magkakitaan kung sino man ang may hawak ng warrant,¨ the senator added.
(We would see who has the warrant when we get there.)
RELATED: Na miss si Roxas! Duterte hurls latest insults against silent Mar Roxas
Source: Kami.com.ph