- The results of the recent SWS poll concluded that three-fourths of the country are still satisfied with President Rodrigo Duterte's performance
- On a scale of 1 to 10, he gave himself a 6 as the first 100 days of his presidency has passed
- One of Duterte's promises prior to becoming president was eliminating crime in the country in just three to six months
Filipinos are still satisfied with the performance of President Rodrigo Duterte despite the things he had spoken about during the past few months.
His first 100 days in office have now passed, which was not spared from controversy due to his strong statements.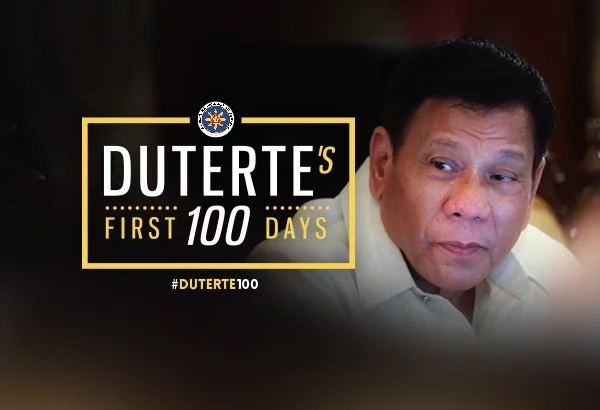 When asked how he would rate himself from 1 to 10, 1 being the lowest and 10 being the highest, the tough-talking president answered that he would be in the middle.
READ ALSO: Submissive Andanar equates Duerte to Jesus: 'Like the apostles, I obeyed'
"On a scale of 1-10, I give myself a 6. To me it is a modest achievement. I'm not ambitious in scoring myself. I only deal with reality. Success to me is something else," he said.
According to the poll conducted by Social Weather Stations (SWS) on September 24 to 27, 76 percent of Filipinos continue to be pleased with Duterte's accomplishments. The remaining percentage comprised of both dissatisfied and undecided members of society - with the latter making up 13 percent while the former composed 11 percent of the total.
This, in turn, has made for an excellent net satisfaction rate for the president as the total of satisfied citizens minus the dissatisfied ones make up for its sum. Duterte got a score of 65, which falls under the 50-69 bracket, meaning that it is 'very good'.
READ ALSO: Aggressive netizens ridicule Andanar after comparing President Duterte to Jesus
The 1,200 adult respondents of SWS' survey was asked regarding the president's achievements sans the ongoing war on drugs.
Out of the country's three major islands, those from Mindanao were the most satisfied. They composed 88 percent of the entire survey.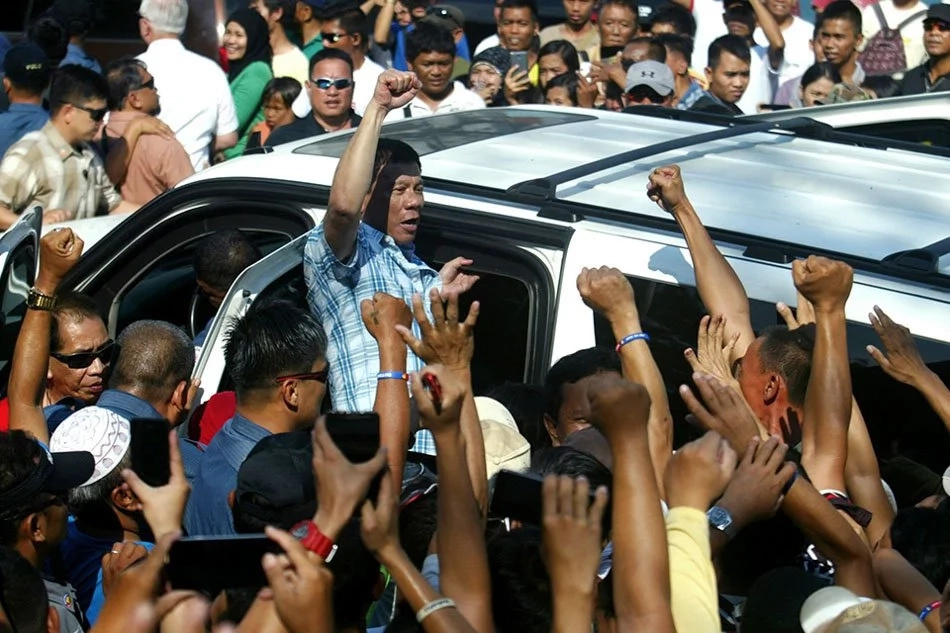 President Duterte has been one of the presidential candidates the people wished for to run due to his iron-fisted approach to criminals in Davao City when he was still its mayor.
READ ALSO: 5 People who Duterte wants to go to hell ASAP
As he ran for presidency, he pledged that he would eradicate crime in the country between three to six months. His war on drugs has intensified prior to assuming office, which has been condemned by human rights groups and international bodies for the extrajudicial killings it has caused.
This has made the president lash out at his critics, telling them to back off on his campaign against illegal drugs.
He has made enemies along the way, but that did not stop him from delivering his promise to the Filipino people.
READ ALSO: Alarmed VP Leni warns President Duterte: Be careful with your words
Source: Kami.com.ph