- The head of the Presidential Communications Office has compared the iron-fisted president of the Philippines to Jesus
- According to communications secretary Martin Andanar, just like the apostles who followed the Lord, he also obeys Duterte
- Andanar remembered the unexpected moment when Duterte has offered him the post he now has
READ ALSO: Why the Women think the Duterte admin is going absolutely batsh*t about gender inequality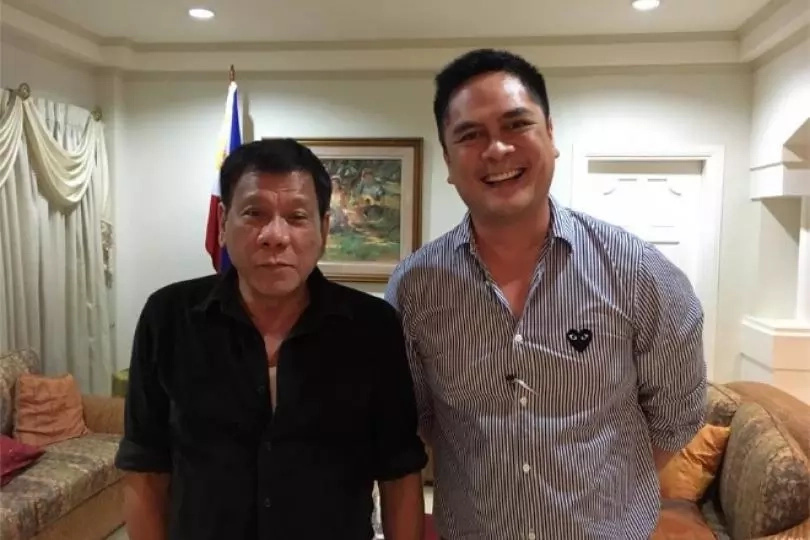 Four months have already passed since Martin Andanar accepted President Rodrigo "Digong" Duterte's offer to lead his Presidential Communications Office (PCO). Andanar is now the communications secretary but, how it all came to be is as clear as the crystal.
Andanar was nostalgic as he recollected when the outspoken president asked him to take the position. It was unexpected as he only thought to orient Duterte on different matter during their encounter last June in Davao City.
Because time is gold, he did not waste any of it and just proceeded with the briefing as expected. What happened next, Andanar was totally caught off guard. Duterte asked him to unify the presidential communications apparatus segmented by the outgoing Aquino administration with the help of his characteristic decisiveness.
READ ALSO: 5 Totally wild accusations that Duterte dropped on De Lima
Amidst Duterte's innate tendency to inadvertently utter expletives in his pronouncements, the former broadcaster found it suitable to liken Duterte to the Lord Jesus himself.
Andanar has compared his experience to what transpired to the fisher folks of Galilee as written in the Holy Bible.
He described what he felt as similar to those fishermen when Jesus Christ walked over and called on to them to follow him. With that juxtaposition, Andanar said that just like the apostles who followed the Lord, he likewise obeyed Duterte.
READ ALSO: Alarmed VP Leni warns President Duterte: Be careful with your words
Before his meeting with the president, Andanar only intended to give him advice to work as a volunteer helping the newly elected commander-in-chief. He admitted that he did not see himself as the chief of PCO.
Nevertheless, the former broadcast journalist noted that it was Duterte's way of assigning people to carry out things they thought they never could.
RELATED: Ang sweet! Charming cop promises forever to his girlfriend in front of President Duterte
Source: Kami.com.ph