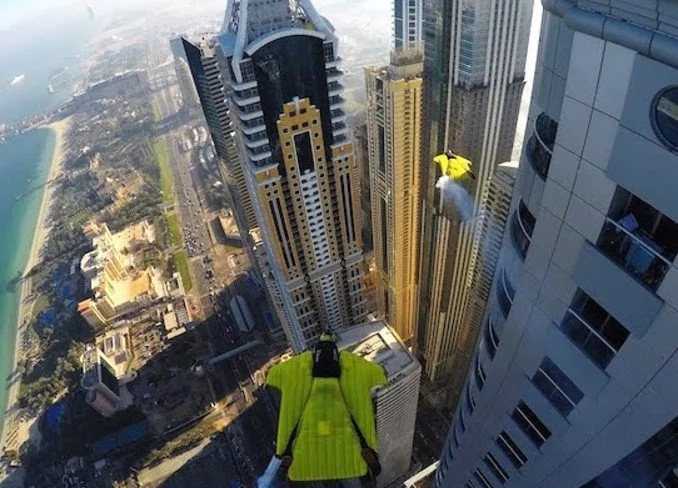 - Four extreme atheletes glided their wingsuits through between the skyscrapers of Dubai
- In the stunning GoPro footage the four men soar between the tall buildings at breackneck speeds
- Watch the incredible footage of their daring stunt and be amazed
These stunt demons have captured gnarly footage of their incredibly daring flight between the newly erect skyscrapers of Dubai.
The four athletes are experienced wingsuit gliders and they decided that the concrete jungle of Dubai would be their new playground.
READ ALSO: Mysterious body of a dead mermaid washed up on a beach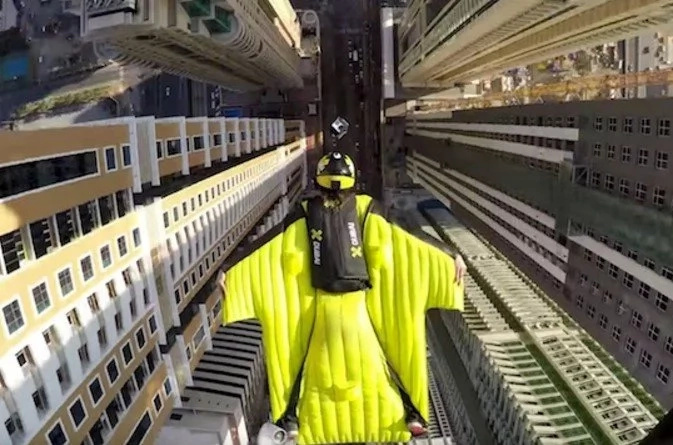 READ ALSO: Return of the Pool Jumper: Maniac dives into a hotel pool from 5 stories
In the video the four dare devils maneuver their wingsuits between the skyscrapers.
One of them even said that the differnece between mountains and skyscrapers is only that skyscrapers where made by men.
Another dare devil noted that it was always his childhood dream to fly like Superman or Batman through a city and this is a pretty clost experience.
But as Woody from Toy Story put: "That's not falling. That's falling with style!"
Source: Kami.com.ph