EDITOR'S NOTE: This video contains themes and images that are not be suitable for minors. Parental guidance is strongly advised.
CCTV footage of a brave cashier fighting off two armed robbers in a store using his gun went viral, with many netizens impressed with the man's skills, patience and courage in the face of danger.
The footage shows the cashier talking on the phone when two masked robbers entered the store to get the cash from the counter.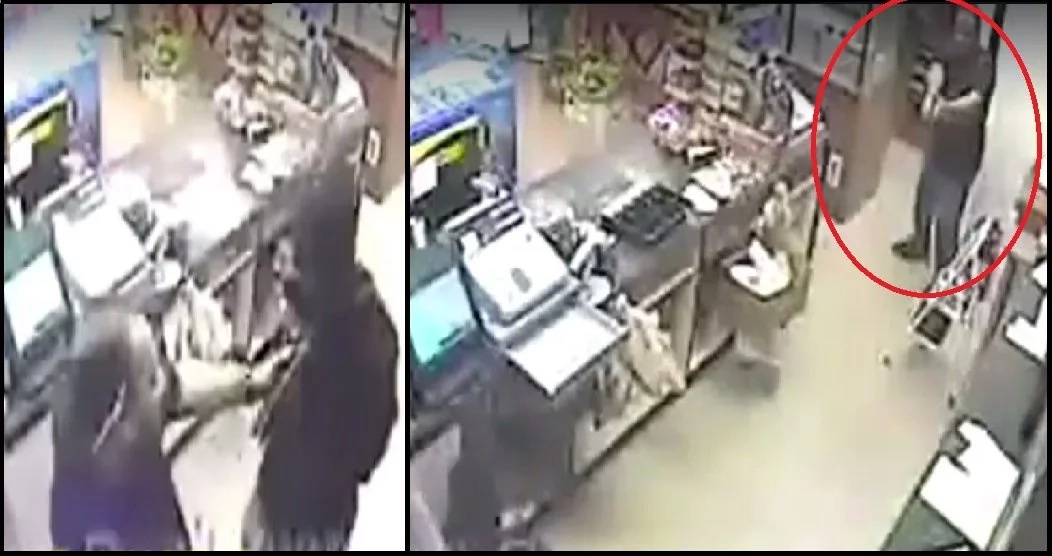 READ ALSO: Thief stealing smartphone in a mall caught by netizen
The cashier reacted by allowing the robbers to have their way with the money while he slowly and carefully positions himself to get the gun.
Once he was in the proper position, he shot the robber who was outside the counter and also pulled the trigger on the robber at the cash register. A few moments later, concerned citizens arrived at the scene to see the cashier successfully defeating the dangerous robbers.
READ ALSO: Jeepney passenger's bag snatched by teen in Cebu
The online community was deeply impressed with the presence of mind and gun-handling skills of the cashier.
"Cashier pero malupet bumaril," a netizen commented.
(He is a cashier but he is very good with a gun.)
"Ang talino ni kuya. Nagisip muna bago barilin yung mga kawatan. Bute nga," another online user said.
(The man is very clever. He planned things through before he used his gun on the criminals. They deserve what they got.)
Another online user pointed out that the cashier was very calm all throughout the encounter.
"Pagkatapos ng barilan. Tuloy pa din ang chikahan. Parang walang nangyari," the netizen said.
(After the gunfight, he continued using the phone like nothing happened.)
SHARE this unbelievable CCTV footage with your family and friends!
READ ALSO: Netizen captures road rage incident at toll gate
Source: Kami.com.ph