- Vice President Leni Robredo has expressed genuine concern for President Rodrigo Duterte regarding the latter's manner of speaking
- Robredo called on the crime-busting national leader to be milder with his words as they become policy
- Duterte just recently told the president of the United States to go to hell and the EU to choose purgatory
READ ALSO: Beyond the dark cloud: De Lima finds allies in Senate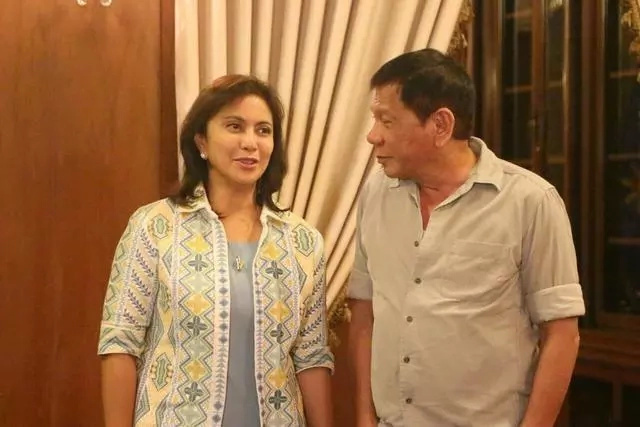 The ever soft-spoken Vice President of the Philippines Maria Leonor "Leni" Robredo has given the tough-talking President Rodrigo "Digong" Duterte a piece of advice - that is to be a lot more cautious with his choice of words, most especially in issuing statements to international government agencies and world leaders.
READ ALSO: Na miss si Roxas! Duterte hurls latest insults against silent Mar Roxas
During a media briefing on October 5, VP Leni was asked by the press how she would tell Duterte to regulate and control the manner he deal with foreign players like the Unite Nations (UN), the European Union and the United States of America (USA).
The Philippine leader has made another remark against US President Barack Obama, asking him to rather "go to hell" as a defense for the judgment he received from his anti-drug campaign. In addition, Duterte likewise told the EU to "choose purgatory" for meddling in his approach to wiping out crimes in the country.
Robredo said Duterte has not yet asked for an advice, but, when the time comes that he will, she would tell the same as what other government officials would say: be careful with your words.
READ ALSO: Tigas ng ulo! 3 senators slam Duterte for unrelenting insults against US, EU despite advice
The acclaimed Ina ng Laylayan added that well-chosen words will be very much helpful as far as diplomacy is concerned.
According to Robredo, not only the president but also fellow public officials must take the extra precautionary measure when generating opinions concerning national issues because their assertions are taken seriously.
Robero furthered that Duterte only needs to be gently reminded once in a while that he is the country's Chief Executive and that what he says matters, what he says is a policy, so it is best to be careful all the time.
RELATED: Angry Duterte tempted to declare Martial Law to eradicate drug scourge
Source: Kami.com.ph