- Teddy Boy Locsin was recently appointed as the Philippine envoy to the United Nations
- Many Filipinos questioned Locsin's credibility to be an ambassador to the organization
- Here are the 3 reasons why his appointment is a huge mistake
The Philippines has become the "talk of town" of the international community with the spate of extrajudicial killings in the country and President Rodrigo Duterte's tough-talking to significant persons such as US President Barack Obama and UN Secretary General Ban Ki-moon.
It is only essential for the Philippine government to assign someone who can rightfully negotiate the interests of the country to other world leaders; someone who has the expertise in diplomacy and international relations. But the President seemed to miss these characteristics when he decided to assign Teddy Boy Locsin as the Philippine Ambassador to the United Nations.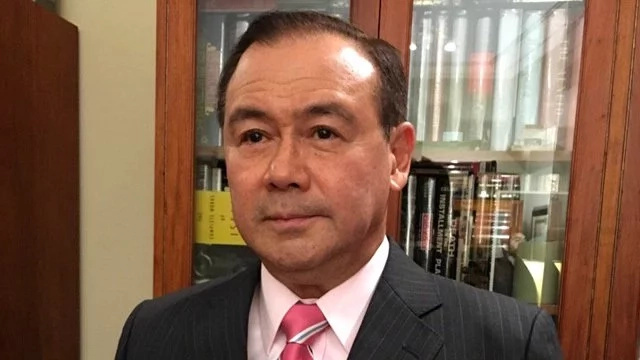 READ ALSO: Bastos talaga! Duterte condemns Obama to hell, EU to purgatory
Here are the 3 reasons why his appointment is a wrong move for the Duterte administration:
LOCSIN HAS NO DIPLOMATIC BACKGROUND AT ALL
While it is essential that the Philippine Ambassador to the UN has an expertise on the field of international relations, Teddy Boy Locsin's expertise is on the field of journalism. He used to have a segment on ANC called "Teditorial" and he is also a columnist.
Although Locsin is a lawyer and has served as a politician, it is still no doubt that his qualifications are not enough for him to be assigned as an envoy to the international organization that the President has constantly challenged and criticized.
When it comes to diplomacy, one was to have a large background of how to deal with other countries. International relations and international politics is a complicated thing; therefore a diplomat must have the proper tools to be able to communicate with foreign officials.
After all, wars have started because of miscommunication. Understanding other nation's culture is crucial for miscommunication to be avoided. Given the tension in the South China Sea, it is important that the new diplomat has the experience to deal with China while at the same time maintain good relationship with our allies such as the United States.
So far, Locsin is greatly lacking.
READ ALSO: Policeman divulges creation of death squads to execute drug suspects
LOCSIN THINKS THE NAZIS WERE NOT ALL WRONG
Loyal to the President, Locsin also thinks that the holocaust in Germany that killed millions of innocent Jews was not totally wrong.
In his tweet, Locsin said, "You may find this hard to believe but the Nazis were not all wrong, give or take killing millions of the wrong people. Keep an open mind." Truly devastating for the Jewish community, looks like Locsin has "Hitler" tendencies, too, just like Duterte.
Fortunately for the former journalist, he quickly deleted his post. Unfortunately, the damage has already been done and thousands of twitters and netizens on social media have proliferated the post.
In fact, the international media has lambasted the tweet and are saying that the statement was uncalled for. Several organisations like change.org have been creating a petition to pressure the UN to reject the appointment of Locsin to the United Nations.
LOCSIN INITIATED A "WORD WAR" IN TWITTER
Is it right for Locsin to call someone a fat bitch or an ugly fuck in a public site where everyone can see what he says? OF COURSE NOT! He is the PH envoy to the UN for Christ's sake! Locsin tweets state "I will continue to fuck, you ugly fuck faces. Loot at all of you, loot at your own faces" and "I will remember you, you fuck face. Find this guy, and make his life hell." Very diplomatic, eh? Indeed, Locsin, just like Duterte, can't handle criticism so they curse the people who try to question them.
Having a golden tongue is important when it comes to diplomacy. With so many cultures and ideologies that exist in the world, it is easy to offend other nations. Therefore, a good diplomat must have the ability to be politically correct when speaking.
Locsin uses the word "Fuck" to insult one of his bashers. Very mature right? A diplomat must be calm and must have the ability to use diplomatic language.
While it is true that he was not on a diplomatic mission when he used the word "Fuck," image is everything, especially on the internet. As a diplomat, everything you do is taken into account. A diplomat represents the entire country, and therefore it is quite unfortunate that the image Locsin is espousing of the Filipino people is one of foul language and immaturity.
READ ALSO: De Lima lambastes Duterte for ¨serialistic¨ attacks on women
It is with great concern that the newly appointed envoy to the UN has a character like this. Career diplomats have spent years and years perfecting the art of diplomacy and have learned how to carry a good image in front of the international community.
It is unfortunate that our new diplomat is inexperienced, uses foul language, and has no moral compass.
Source: Kami.com.ph