- Senator Leila De Lima seems to have forged an alliance with peers in Senate as more senators decry the showing of the alleged sex video
- In support of De Lima, the female senators seemed to have convened to protect the women from voyeurism - and all signed a resolution that opposes the showing of the sex video
- In addition to the female senators, Koko Pimentel, the president of the Senate, says there was no Senate member in the sex video that he has been shown
Lady Senator Leila De Lima seems to have found protectors from among her peers in Senate as support pours in following the announcement made by Justice Secretary Vitaliano Aguirre II regarding the showing of her alleged sex video.
In a statement, Senate President Koko Pimentel had announced that he found no member of the Senate in the video that he was shown.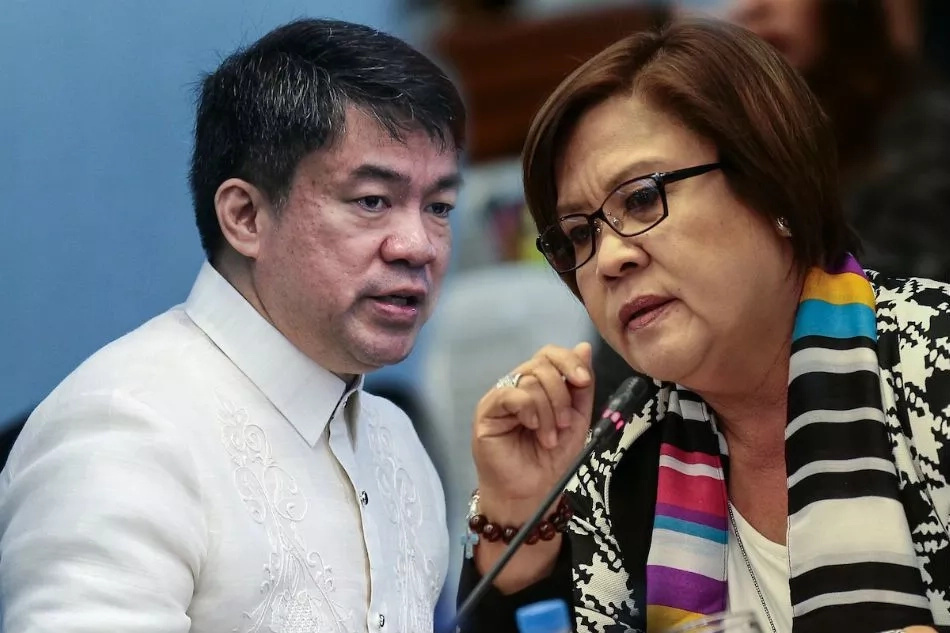 "There is no actual video," says Pimentel.
READ ALSO: De Lima lambastes Duterte for ¨serialistic¨ attacks on women
Neophyte Senator Risa Hontiveros, on the other hand, had strongly opposed the idea of showing the alleged sex video from the start.
According to Hontiveros, standing in silence while fellow lawmakers were shamed would mean that the Senate chose¨vulgarity over civility¨ and ¨misogyny over basic respect and decency."
READ ALSO: Bastos talaga! Duterte condemns Obama to hell, EU to purgatory
In her stance against the viewing of the video, she was joined by other female peers - Senators Nancy Binay, Cynthia Villar, Grace Poe, and Loren Legarda - by signing Senate Resolution No. 184, a resolution that says showing a video in public requires the consent of the person in the video.
The resolution also promulgates the violation of the Anti Photo or Video Voyeurism Act of 2009 and the Anti-Wiretapping Law, in addition to the violation of their collective struggle against slut-shaming.
RELATED: Hindi na tuloy! Aguirre won't show De Lima's controversial sex video in Senate probe
Source: Kami.com.ph