It's called Dynastor darius, absolutely not dangerous caterpillar with amazing skills for survival.
We all know that caterpillars are helpless and harmless, but this one has such mechanism that predators don't even try to attack it.
Dynasotr is inhabited in Trinidad can shift its shape and usually mimics the snake head – especially of a Gabon pit viper.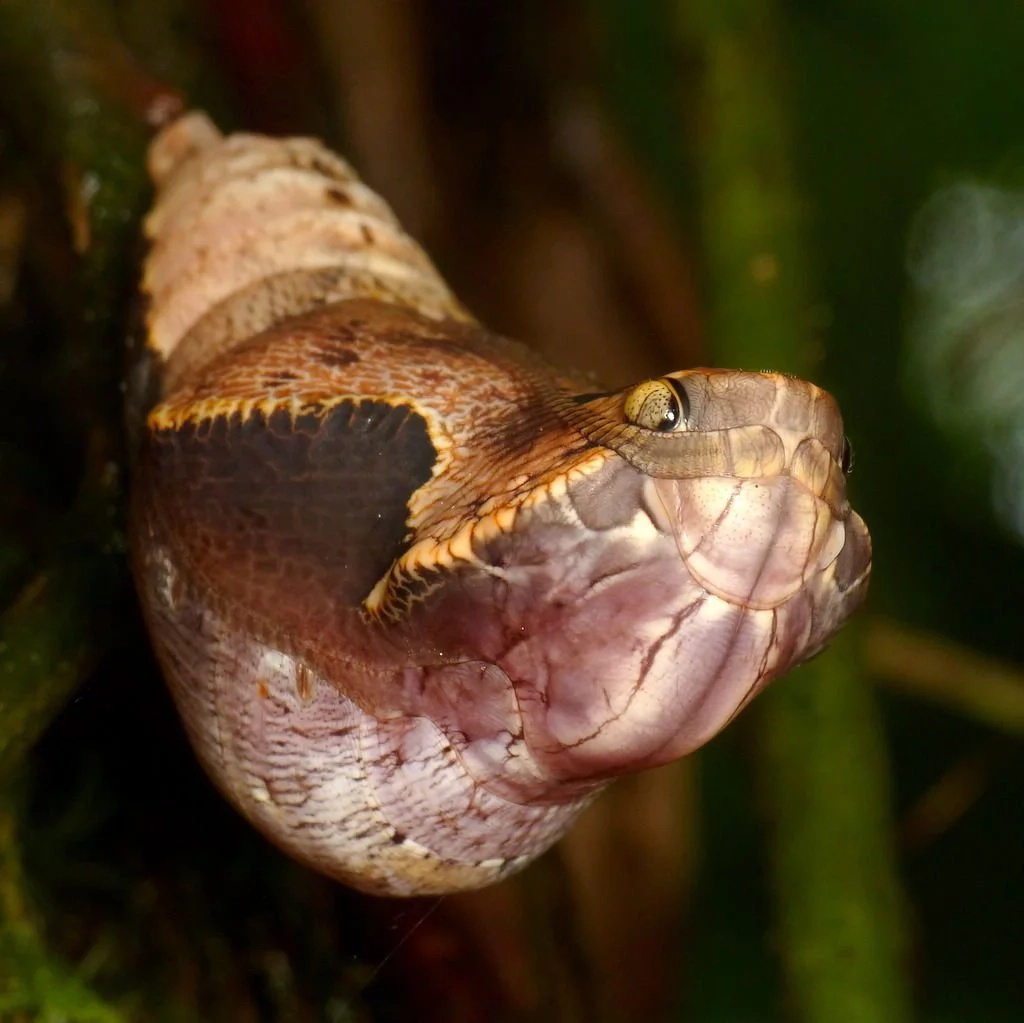 By doing this even some of the most furious predators prefer to stay away from this creature.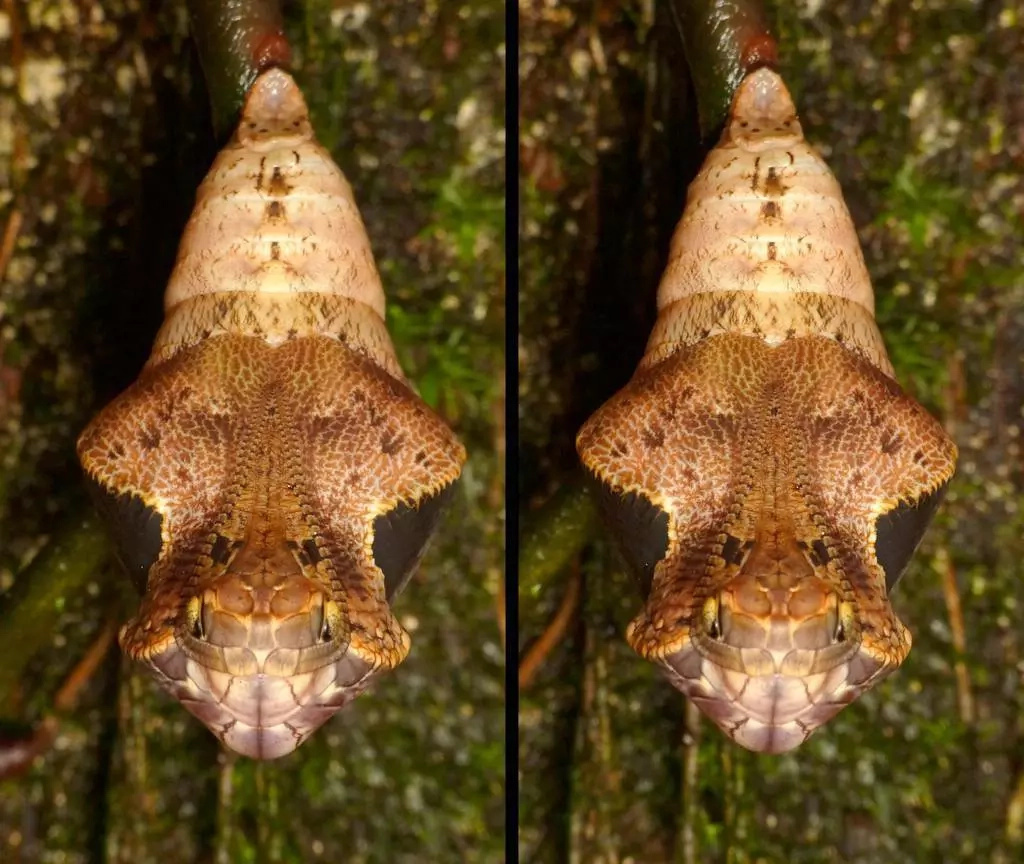 Such transformation lasts 13 days, and for this time such camouflage remains caterpillar's only defense.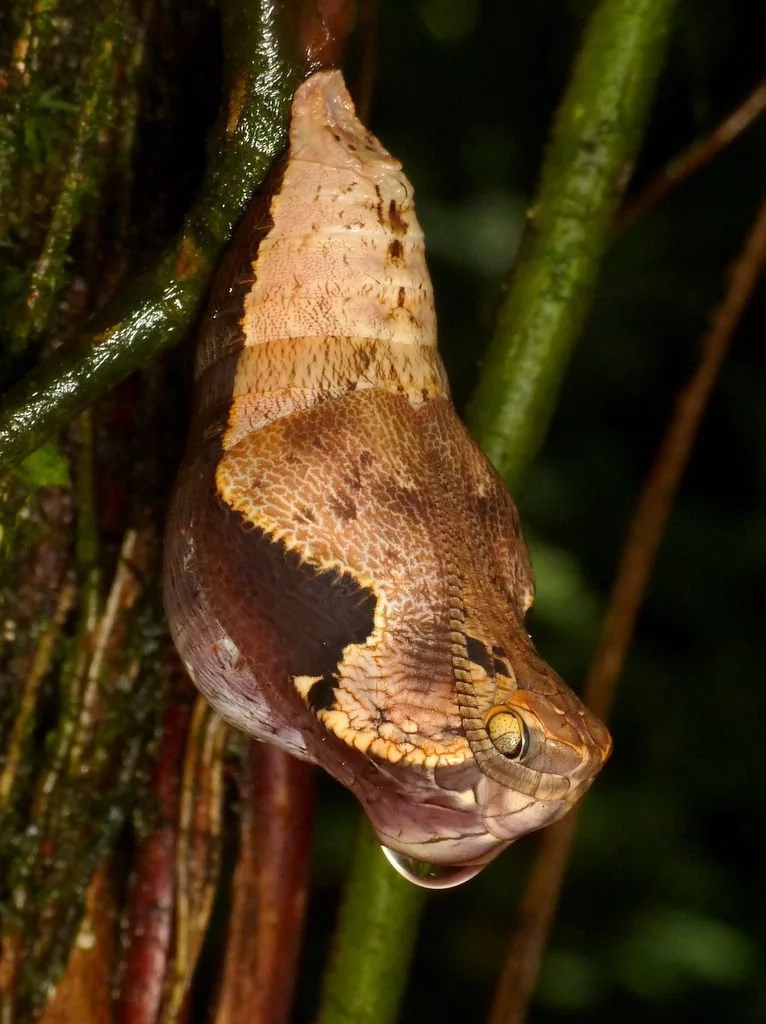 And Dynastor got some more tricks in its sleeve – it feels when the predator approaching, even from the inside of its cocoon. So to scare it off, caterpillar begins to swing from side to side like a real snake.
Source: Kami.com.ph