In what could have been a typical afternoon in the life of the Filipinos, President Rodrigo Duterte and his foul mouth made an appearance and once again, launched a new tirade against his critics - Barack Obama and the European Union (EU).
To Mr. Obama, President Duterte had said, ¨Go to hell.¨ To the EU, however, the President had somehow pushed a suggestion by saying, ¨You can go to purgatory because it will be crowded in hell.¨
Since his campaign, the maverick Duterte had been making statements that are unconventional, albeit crass. His supporters had always seen it as a ´breath of fresh air´, and compared to the smooth-talking and almost patronizing tone of most politicians, it is indeed.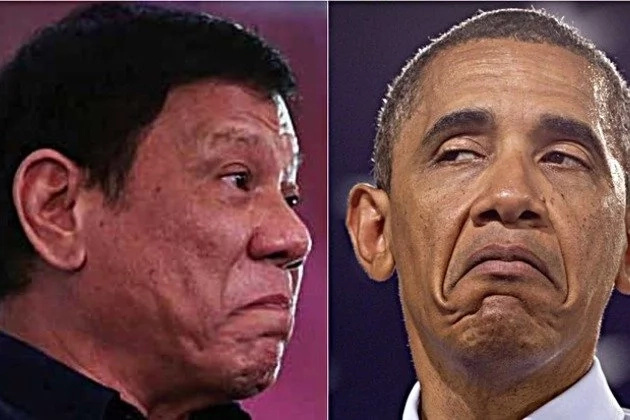 However, even the staunchest of supporters will perhaps lose interest if the president cried wolf often enough. Here are some Twitter posts that prove some people had enough.
READ ALSO: Duterte's schizophrenic dalliance with China is risking PH's economic future
Someone had taken the time to reference Duterteś ´rape joke´.
Some netizens decided that this is a non-issue as the President will be retracting his remarks in the not-so-far future.
READ ALSO: Racist teacher called Obama's wife "Gorilla", and the school's reaction will amaze you
One of Duterteś supporters shared that he felt the need to defend the President...
Someone, however, had shown more interest in how the Presidentś communication and PR team would pull a fast one on this.
RELATED: Patawad po! Duterte says sorry to Jews in Manila for nasty Hitler remark
Source: Kami.com.ph