- A video of a thief stealing a smartphone from an unsuspecting victim inside a mall went viral
- Many netizens slammed the video uploader for not warning the victim about the crime that was taking place
- Some netizens theorized that the video uploader was just gathering evidence before confronting the thief
A video of a sneaky thief stealing a smartphone inside a mall has gone viral, with the online community outraged by the actions of the Filipino criminal.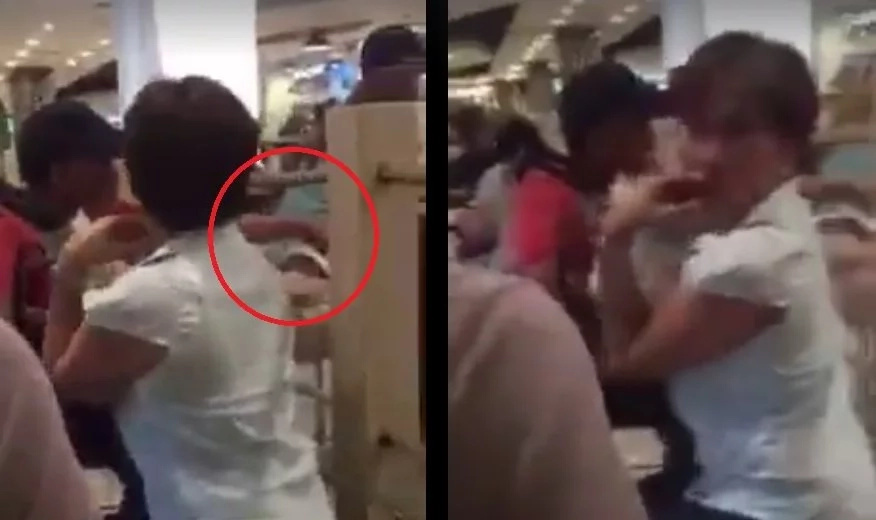 The video shows a man in a red shirt and a cap calmly reaching into the bag of an unsuspecting woman inside a mall.
Some netizens suspect the woman with short hair nearby to be an accomplice since she seems to be watching the crime in progress.
READ ALSO: Overloaded tricycle crashes into car in Tanay
A few moments later, the man can be seen successfully stealing the smartphone, with the victim having no idea of what just happened.
However, many netizens were angry with the person who took the video because he or she did not inform the victim about the crime being committed.
"Since alam nung nag vivideo na may gagawing kalokohan ung kumuha ng CP, sana una plang nag warning na siya dun sa kinuhanan hindi na siya naawa parehas lang cla nung kumuha ng CP," a netizen said.
(Since the person who took the video knew about the intent of the cellphone thief, he should have warned the victim first. He has no sympathy towards the victim, he is the same as the cellphone thief.)
READ ALSO: Netizen captures road rage incident at toll gate
On the other hand, several netizens defended the netizen who took the video of the crime.
"Mas Maganda may Ebidensya.. Papaano kung d aminin at wala mapakita," an online user pointed out.
(It is better to have evidence. What would happen if the thief would not admit to his crime and there is no evidence to prove that he is a thief?)
SHARE this alarming video clip with your family and friends.
READ ALSO: Restaurant manager allegedly harassed by Baron Geisler
Source: Kami.com.ph