- Justice Secretary Vitaliano Aguirre II took back his words to present the alleged sex video of Senator Leila De Lima when the House resumes its investigation on the proliferation of illegal drug trade in the Bilibid prison
- Aguirre, who previously threatened De Lima with the sex video, noted that there is no need to play the video anymore because their witnesses is enough to testify against the female senator
- Filipino netizens came to defend De Lima after Aguirre's personal attack on her
READ ALSO: Peke pala! Suspicious viewers raise doubts on De Lima's alleged sex video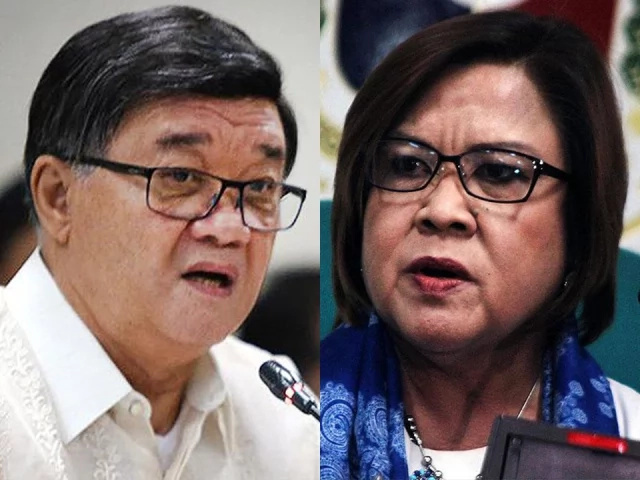 "Your 'committee' can open pornhub anytime they feel their misogynistic urges hit breaking point. Stop this nonsensical and idiotic approach for seeking truth."
- Recon John Serra
"Lol .. so Aguirre just topped my list of the most incompetent Duterte Cabinet Members."
- Jerome Rubico
"All those who wanted to show the purported sex video of De Lima for that committee, including you, are all pigs in my view."
- Marlon B. Boone
READ ALSO: Nakakawalang-gana! Witty Duterte says he loses his appetite when seeing De Lima's sex video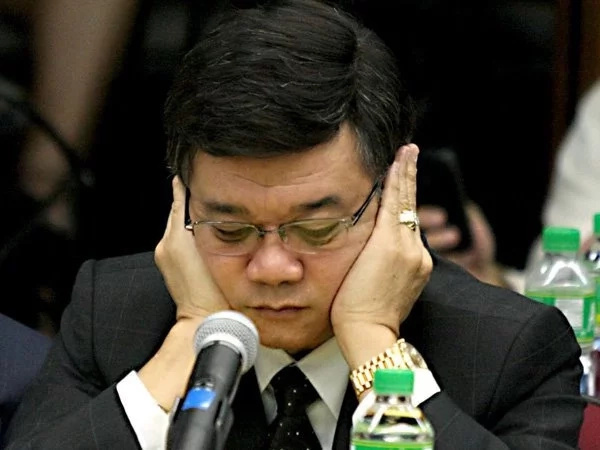 "Thank you! I guess you know the privacy information act. After all you're a lawyer! Your dare didn't work. Regardless if she's guilty or not, showing that video is still illegal and immoral."
- Marissa Carino
"Bakit natakot ka na? duwag ka pala. kung sa drugs sa drugs usapan. ang sex video di naman related sa kaso bakit ipapanood ninyo sa kongreso..binababoy ninyo ang kababaihan... doj secretary po hindi department of injustice. what you are doing si vawc. violence against women and children and you know you will be in jail after 6 years for reclusion perpetua..."
- Lau Bombase
"LOL. Akala ng iba kaya tutol si Sen. Delima ay dahil sa guilty sya. Haha.. Sorry but your stupidity in this case and probably your poor judgment and accusation ay sapat ng batayan para di ipalabas ang sex video na ito. More on morality at dignidad kasi ito. Kaya di nyo talaga mauunawaan ang damages na magagawa nito. Nag aantay pa rin kayo sa sex vid ni De Lima? Para saan? To please your stupidity at kalibugan?"
- Paolo Delos Angeles
READ ALSO: Maingay na Pangulo! Disappointed Gordon slams loud Duterte's careless statements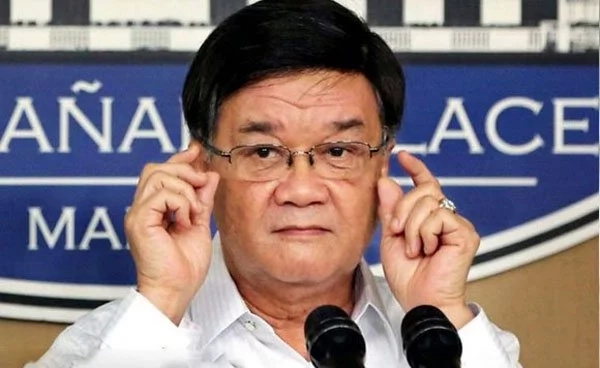 "I think to be a secretary of DOJ, he should do his duties with impartiality and independence and not by mere listening to his colleagues' call."
- Jun Sorel Bejison
READ ALSO: Doubtful Senator Pangilinan distrusts Duterte's ability to wipe out drugs in 12 months
"So where are now those attacking Sen Delima, you were all sure that there's a sex video. You should be ashamed of yourselves and learn your lessons not to be so gullible. Sa Tagalog po, wag naman po kayo masyadong mabulag at madaling mauto!"
- Paolo Delos Angeles
"Walang-wala sa kalingkingan ni De lima...ni hindi mo man mapantayan ang naging performance ni De Lima bilang DOJ Sec.Kayang -kaya kaya ni De Lima kahit kung ano-anong inimbento mong kaso laban kay De Lima , dahil sa iyo mulin nmang mapapahiya ang pres."
- Reynaldo P Silvestre Aguirre
"With Aguirre's forward-bawi style, it makes me wonder what happened during the Hubert Webb trial for the Vizconde Massacre and the CJ Corona impeachment."
- Jayson Ignacia
RELATED: Hindi na tuloy! Aguirre won't show De Lima's controversial sex video in Senate probe
Source: Kami.com.ph