Сrazy New Zealander kills octopuses by biting them between the eyes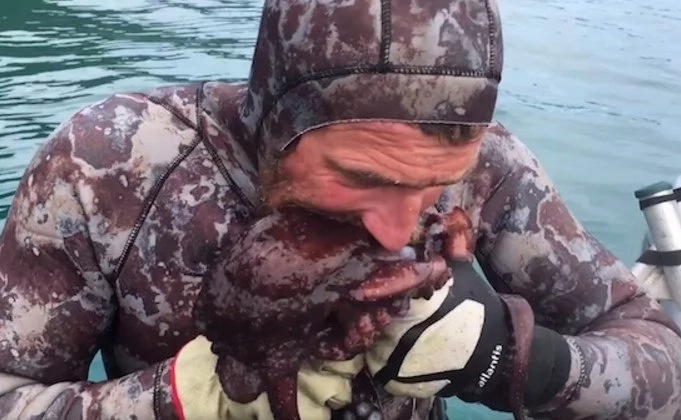 - A video of a New Zealand survival expert killing an octopus by biting into it's brain is going viral across the internet
- Josh James from Discovery Channel's 'Dual Survivor' shows the proper way to kill an octopus with your teeth
- By biting it right between the eyes... where the brain is!
For many people an uncooked octopus on their plate is enought to make their stomaches churn, but this Kiwi prefers his octopus fresh out of the sea.
In this video Josh James from the Discovery channel show 'Dual Survivor' shows the proper way to kill an octopus.
READ ALSO: Drunk girl in bikini gets tased and escapes the police like a beast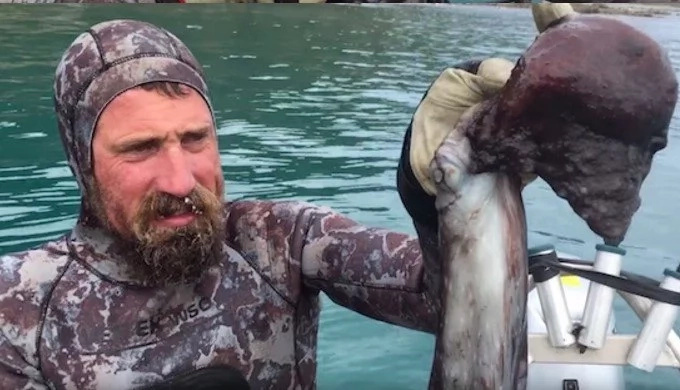 He grabs the slimy sea creature and bites it right between the eyes. With blood and viscera dripping down his chin he turns to the camera and says: "Because that's where the brain is."
"And that is how you kill and octopus," Josh concludes.
The video of him biting right into the octopus' brain has gone viral and garnered him over 100 000 shares on Facebook.
READ ALSO: A mom shaves her screaming daughter's head for making fun of a cancer patient
READ ALSO: Hilarious footage of how these Russian guys drive to work
Source: KAMI.com.gh