- A video of controversial singer Michael Pangilinan doing a powerful cover of an OPM hit song has gone viral
- The video features the singer belting the official soundtrack of ABS-CBN's hit teleserye Forevermore in a live performance for a radio show
- The video, which was uploaded on Youtube, now has over 1 million views from netizens who were amazed by his rendition of the song
We don't get to choose the traits that we're going to possess the moment we walk on Earth.

That is the very principle with which the idea of birth lottery operates. While many people claim that the idea in of itself is inherently discriminatory, many shrug it off.
Even if it discriminates those who will not be born good-looking or talented, it's not as if we can do something about it.
READ ALSO: Ang brainy po ni manong! Pinoy reveals the true meaning of Emperador
This is entirely different with the idea of being born to poor family because along the way, you can work hard to climb up the social ladder. When you're born attractive and talented, you have to be thankful about it.
This controversial artist known for his good looks and powerful voice is making another buzz in the online community.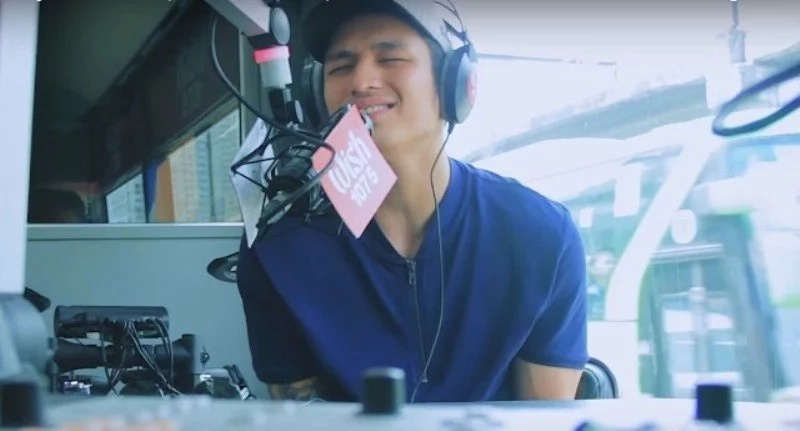 It's not too long ago when this singer was involved in a sex video scandal which he later on admitted to be him and has since vowed to change his ways. Now, he really is someone to watch out for.
READ ALSO: Hala siya! Funny Pinay impersonates Senator Leila De Lima's fiesty senate speech
A video of controversial singer Michael Pangilinan doing a powerful cover of an OPM hit song has gone viral.
The video features the singer belting the official soundtrack of ABS-CBN's hit teleserye Forevermore in a live performance for a radio show.
The video, which was uploaded on Youtube, now has over 1 million views from netizens who were amazed by his rendition of the song.
READ ALSO: Abusadong ama! Pinoy father outrages netizens after controversial child abuse video
Source: Kami.com.ph