Fighting cock dead after intense love-making
- A video of a fighting cock dying after mounting his female counterpart in an epic love-making has gone viral on social media recently
- The video features the rooster trying to make love with the hen in heat which led to its death
- The video now has thousands of views from netizens who were shocked of what they have witnessed
We always find a certain level of fascination with seeing animals reproduce.
This is why we spend so much time watching videos of how animals impregnate their partners with their love-making juice to eventually give birth to off-springs.
This, to an extent, could be related to our fascination with a new life being born into the world. This is why, sometimes, we see ourselves taking photos of newly-born babies.
READ ALSO: Ang brainy po ni manong! Pinoy reveals the true meaning of Emperador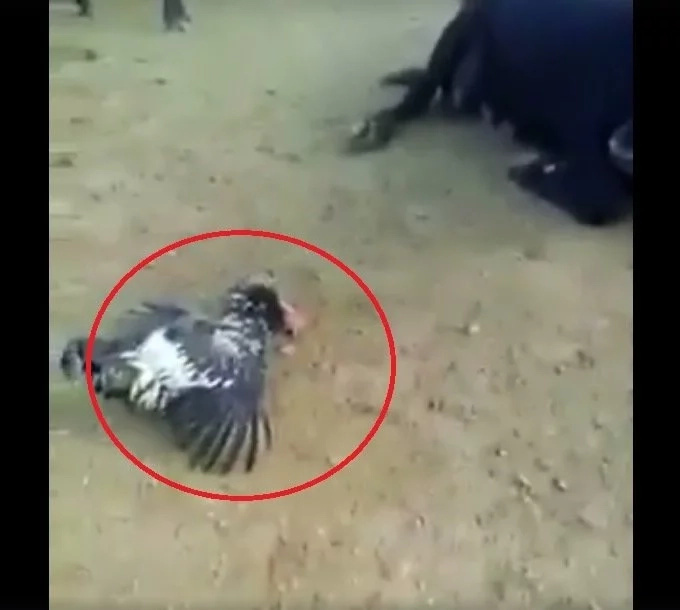 If there's a common thing between animals and humans, which would probably be the ability to be able to give life to off springs.
We are not the only sexual beings on Earth. The concept of reproduction is also extended to animals. Love-making in animals can be weird however.
While humans will always have inclinations to sex because of its apparent purpose-to give life. This story of love-making which led to one's death will rather shock you.
READ ALSO: Hala siya! Funny Pinay impersonates Senator Leila De Lima's fiesty senate speech
A video of a fighting cock dying after mounting his female counterpart in an epic love-making has gone viral on social media recently.
The video features the rooster trying to make love with the hen in heat which led to its death.
The video now has thousands of views from netizens who were shocked of what they have witnessed.
READ ALSO: Abusadong ama! Pinoy father outrages netizens after controversial child abuse video
Source: KAMI.com.gh