- A 27-year-old new doctor who just got his professional license was on his way to a seminar when he encountered a couple at the elevator who needs his help
- The mother was in labor and was about to give birth
- Without any tools, but with only sheer guts and the desire to help, Manalastas successfully delivered the baby inside the couple's car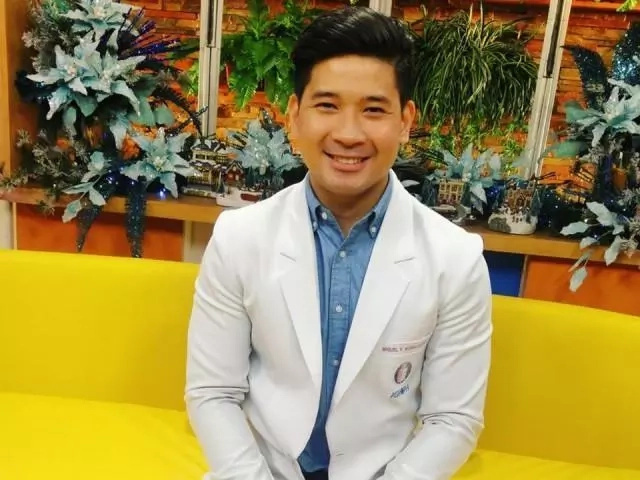 A doctor's oath is to take care of his patients and to provide medical assistance when he is needed, and Mikko Manalastas really knew how to epitomize the sworn duty of the medical professionals.
Manalastas has just passed the board exam and was enjoying the feel of being a doctor two days right after he got his professional license.
While he was on his way to a seminar, he didn't know that his firs actual case would be a real live birth. Now that would certainly earn him a thumbs-up sign from his professors.
READ ALSO: Giant fish flew on girl's face while talking about weather
Manalastas was in the elevator that day when he noticed a husband and wife were in deep trouble.
The woman was already shrieking in pain as she was already in labor.
According to Manalastas' account, the baby was already crowning, and that he determined that there's not enough time for the woman to reach Muntinlupa before she would give birth.
READ ALSO: Nice student treats street children at fastfood resto
Without thinking twice and his medical training taking over, Manalastas pushed the alarm button and called for help.
He informed the couple that he is a doctor and that he must deliver the baby in the couple's car.
Since he didn't have any instruments, he made use of what he has in his bag and also what's inside the mother's.
So with nothing but wet wipes, a hairclip and his sheer guts, he successfully delivered the baby right from inside a car.
Manalastas was later asked whether he felt nervous or not, and the answer of the 27-year-old new doctor was a n absolute "Yes."
He admitted that he was frozen since he didn't know what he would be doing, considering that it was his first time to deliver a baby.
READ ALSO: Snake bites model's breast but died after being poisoned by silicon implants
The only thing that got him going was his desire to help the couple.
Manalastas was very happy that both the mother and baby were safe. He couldn't believe that he was able to perform the procedure, which he initially thought he couldn't do.
The couple is also planning to make Manalastas a godfather of their child.
Source: Kami.com.ph